The Pop Song Method Mini Course!
Ready for the ultimate freedom in teaching any song you want?
Then you're in the right place!
What is the Pop Song Method, you ask?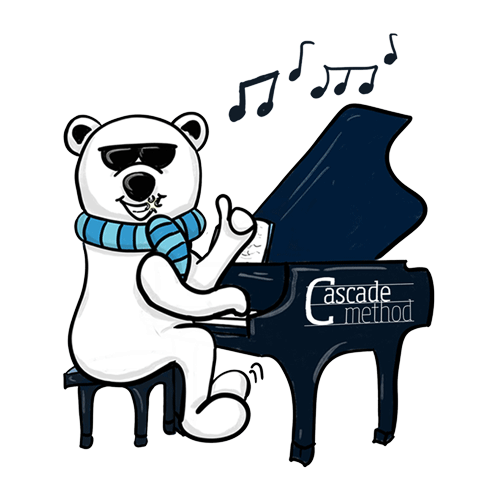 For creative piano teachers looking to teach even MORE outside of the box, the Pop Song Method Mini Course is a self paced course that will teach you how to pick up anything by ear, providing you with the ultimate freedom to teach your students ANY SONG!
Stop paying for arrangements that don't even suit your kiddos!
Meet Mary, a Cascade Method Certified Teacher!
Just like so many of us, Mary was taught the traditional way….
Sound all too familiar? Most of us were never taught chords, and heaven forbid we use our ears to learn any song! Well I'm here not only to give you permission to, but to remind you that YOU CAN, and that it IS POSSIBLE!
If Mary did it, so can you!
WHY TEACHERS LOVE THIS METHOD!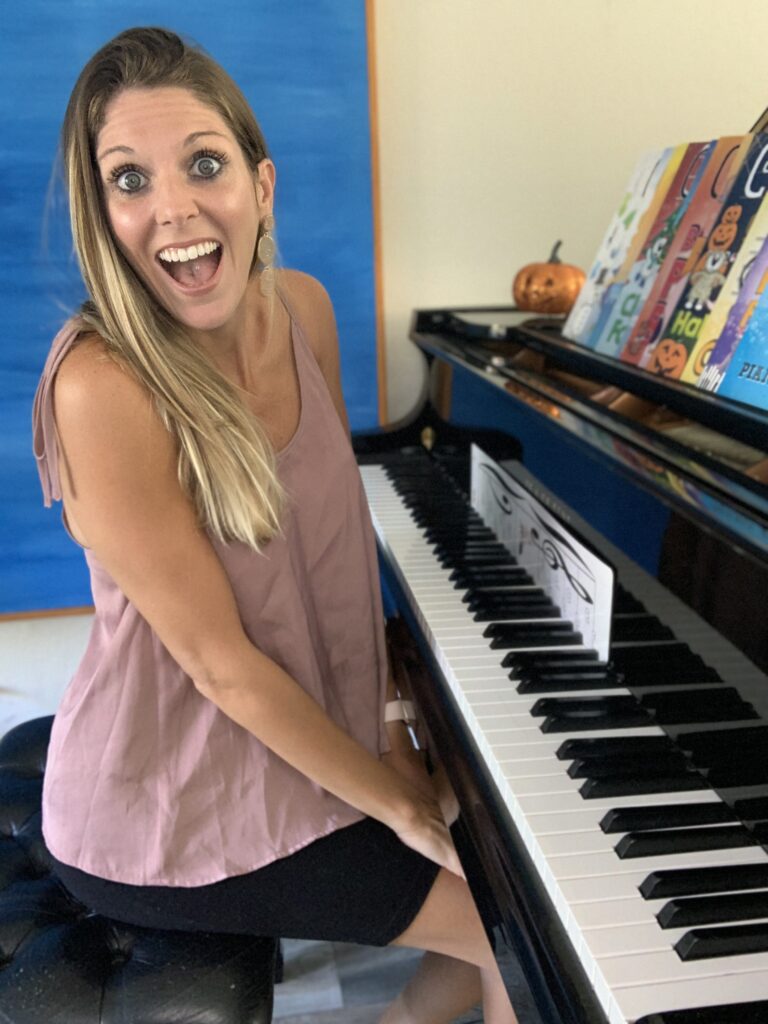 It will save you time!
Your students will LOVE YOU! They won't ever want another teacher!
No more advertising! The kids will do it FOR YOU!
You'll set yourself apart from every other teacher!
You can stop searching for pop sheet music!
You'll learn incredible ear training skills
You'll increase your retention rate
You can meet ANY student wherever they're at!
You'll grow a waitlist over night
You can save unmotivated students!
You can hook transfer students, or beginner students, within their FIRST lesson with you!
Give you ultimate freedom to teach ANY PIECE!
WHY STUDENTS LOVE THIS METHOD
They feel cool & empowered
They develop incredible ear training skills
They learn the songs THEY WANT
They get a break from traditional sheet music
In addition to all the step by step video tutorials that will help you become ear trained pros, you'll get access to…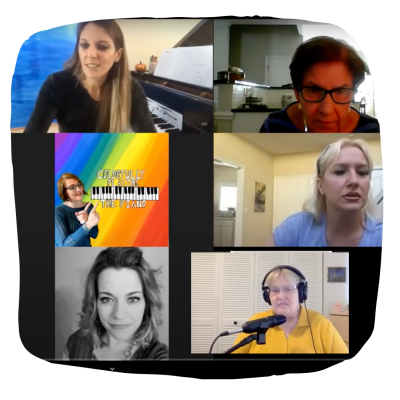 … access to all the past live Pop Song Workshops!
But does this method really work?
Take it from Talia. This girl now learns pop songs, ON HER OWN in TWO WEEKS!
Every song you hear Talia play was learned 100% by ear! There wasn't a single piece of traditional sheet music used to learn these pop songs!
It's time for your studio to POP!
An extension of our most popular and sought-after method in the full training course, this mini course covers our coined pop song method, revealing to teachers how to teach and pick up on any pop song by ear with ease.
Lifetime Access to the Mini Course
Apply a $250 credit and upgrade to the full Cascade Method Training Program at any time!
Access to over 100 pop songs

Certificate of Completion and Pop Song Certified Logos to Brand Yourself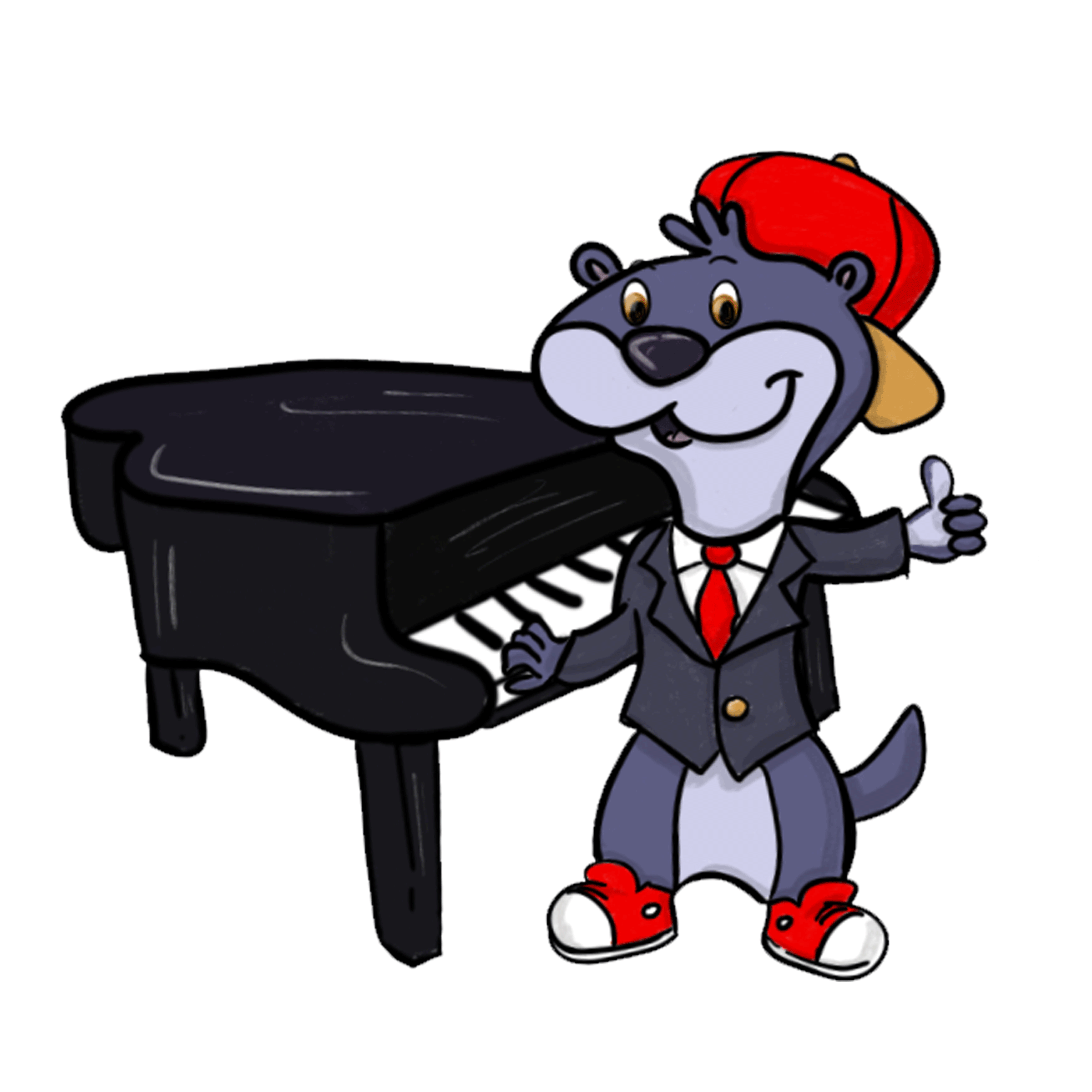 This Pop Method is for YOU if...
If any of these resonate with you, then...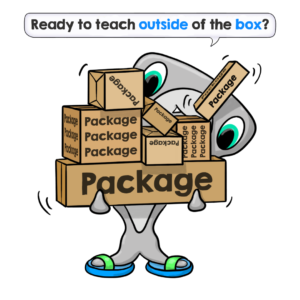 Pepper Grew Her Waitlist in One Month!
Pepper joined the Pop Program and started using this method with her students. The results were insane… Don't take it from me though…!
I shared Pepper's testimonial a month later, on instagram, and she answered below that she had already reached her waitlist!
This pop method is NO JOKE my friends! It will have students LINING 👏🏼 UP 👏🏼 AT 👏🏼 YOUR 👏🏼 DOOR! 👏🏼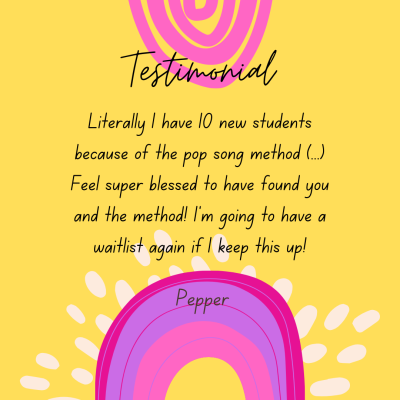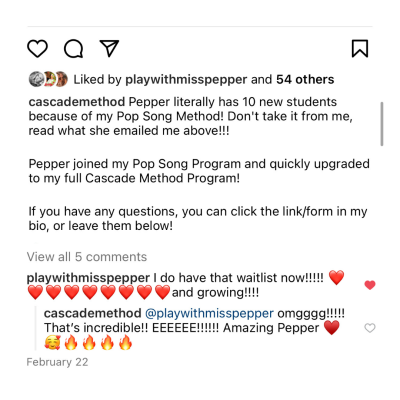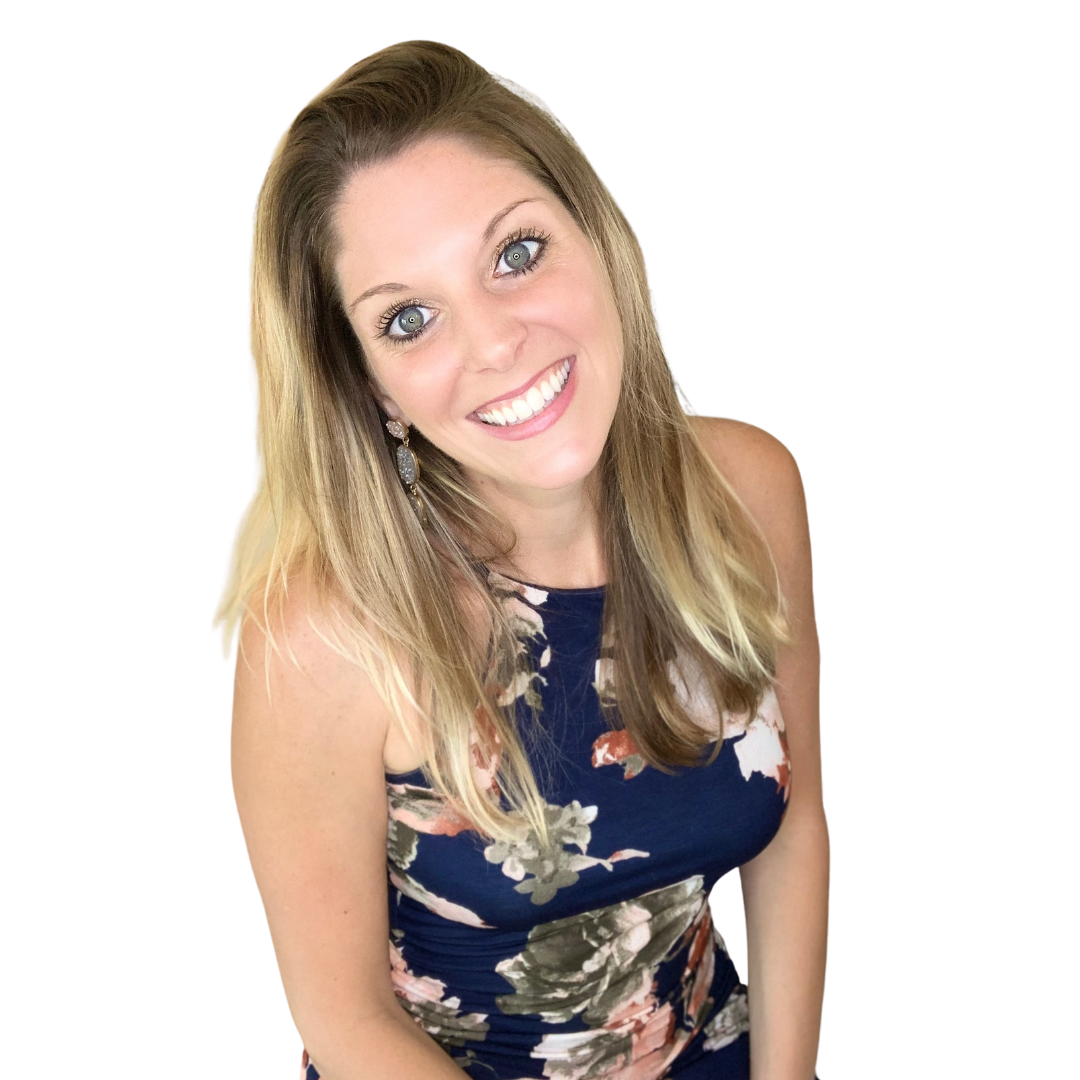 Watch my live Pop Song Webinar Replay! You'll be blown away at the benefits this could do for both YOU, AND your students!