Exciting Piano Lessons You've Been Looking For!
What is "Hooked on Piano," You Ask?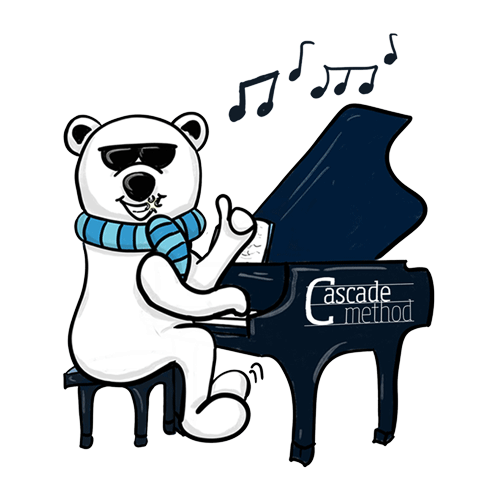 For kiddos showing interest in piano, this 12 week beginner piano course will have your kiddo playing over a dozen songs, learning all the fundamentals, and immediately boosting their confidence! ALL kids want is to PLAY MUSIC!!!!
Does your kiddo have a keyboard and you're looking for the next step?
Then you've made it to the right place!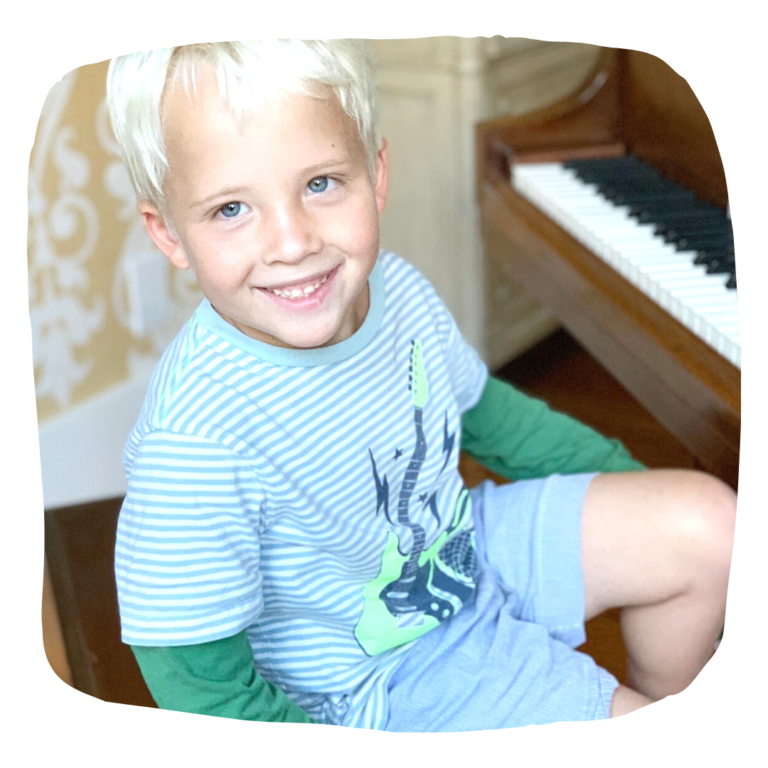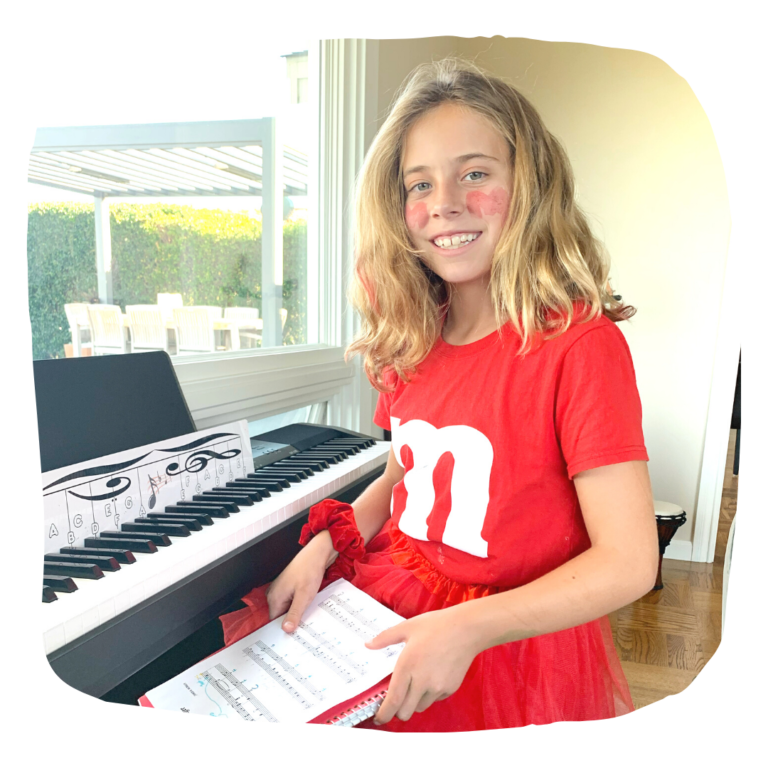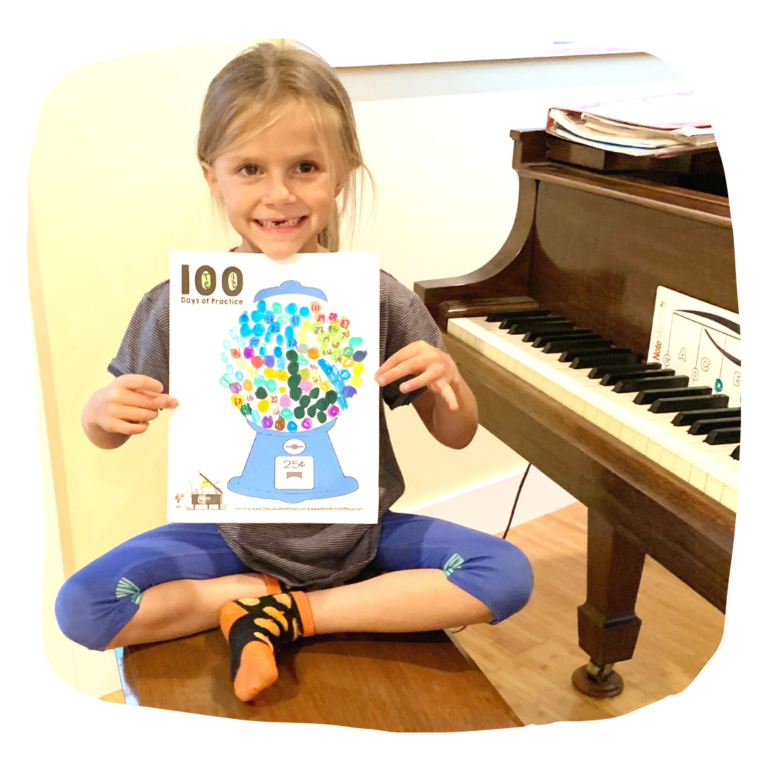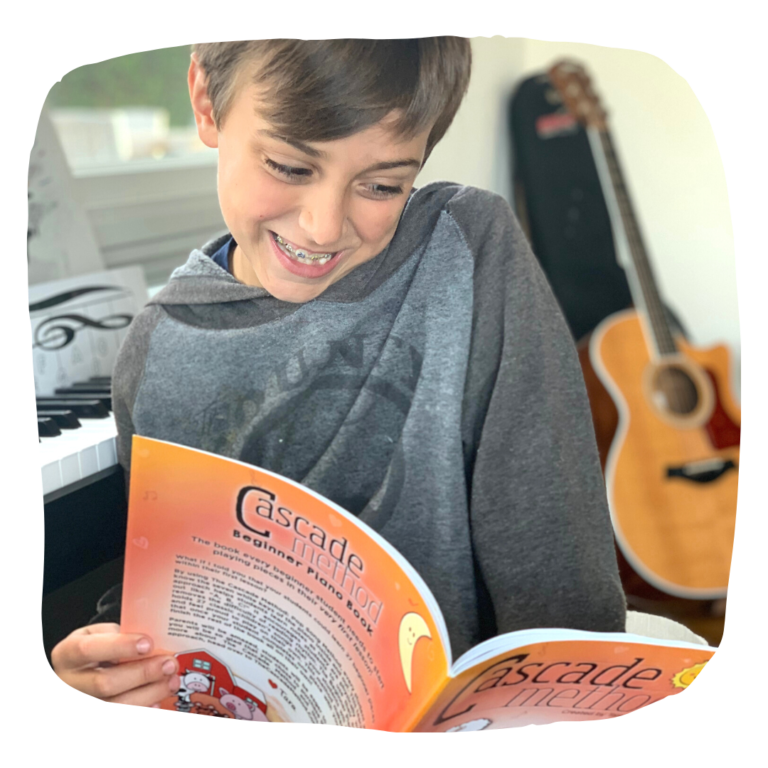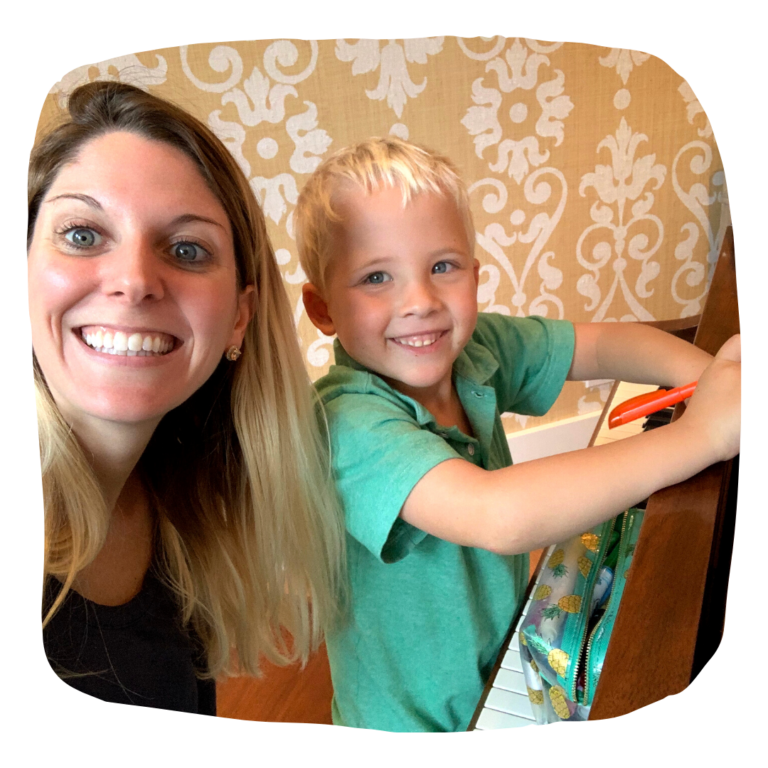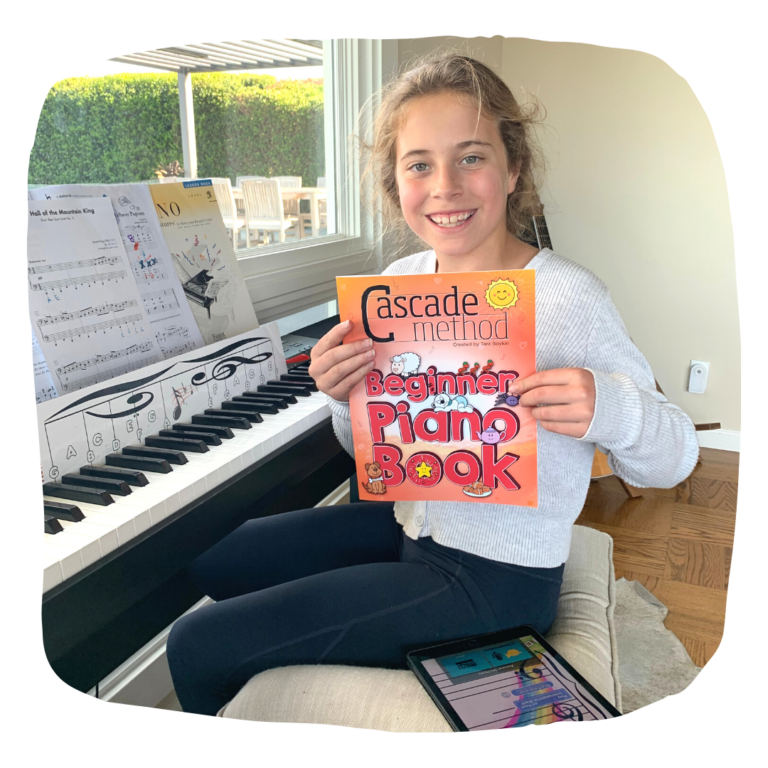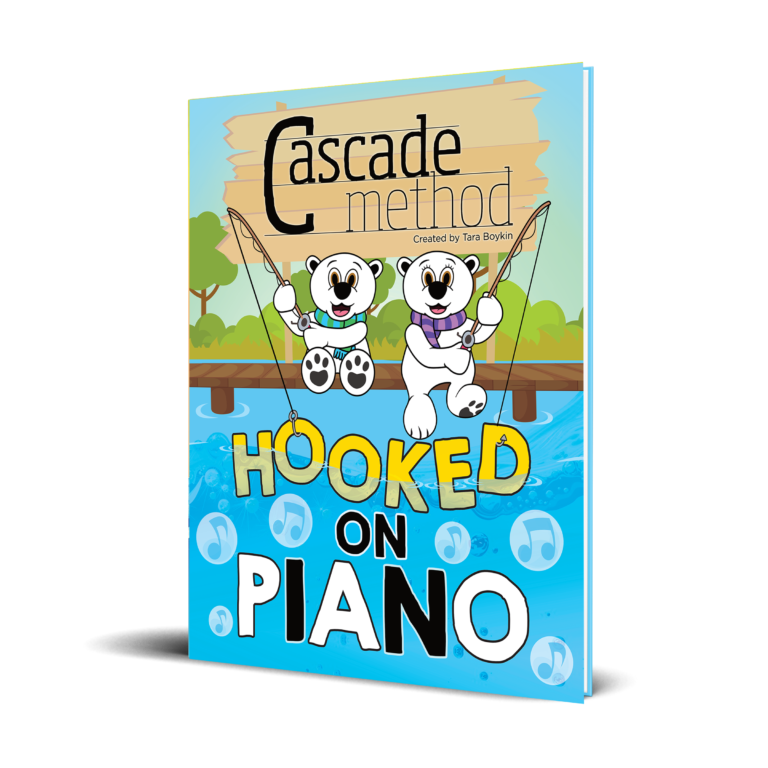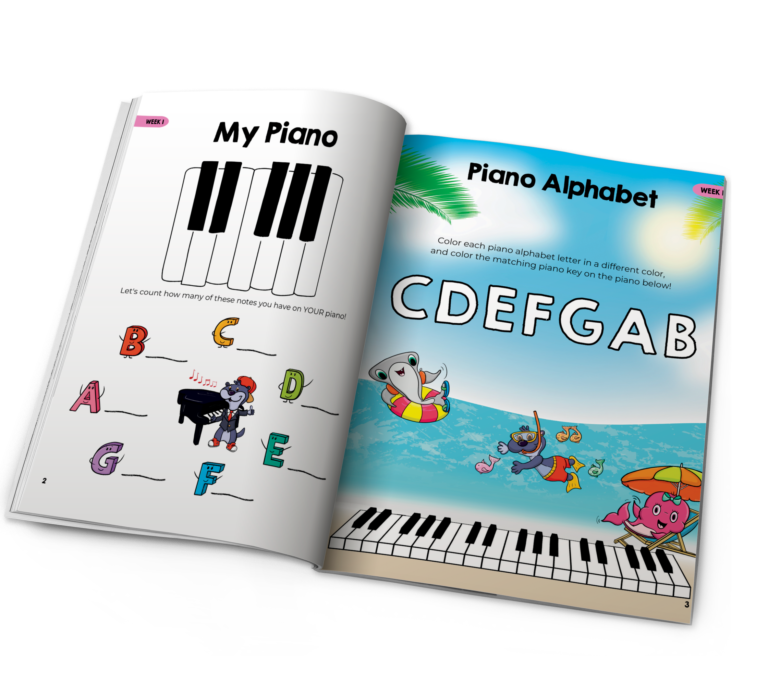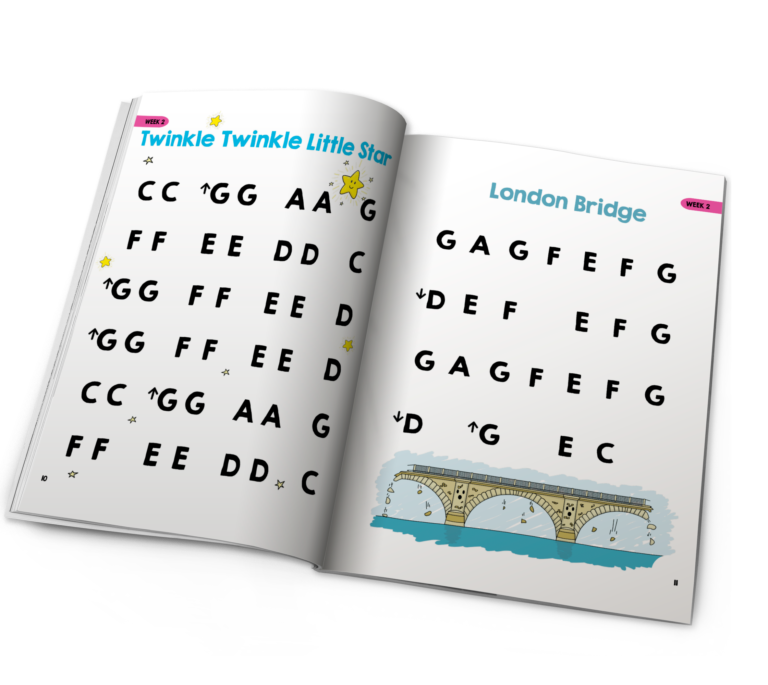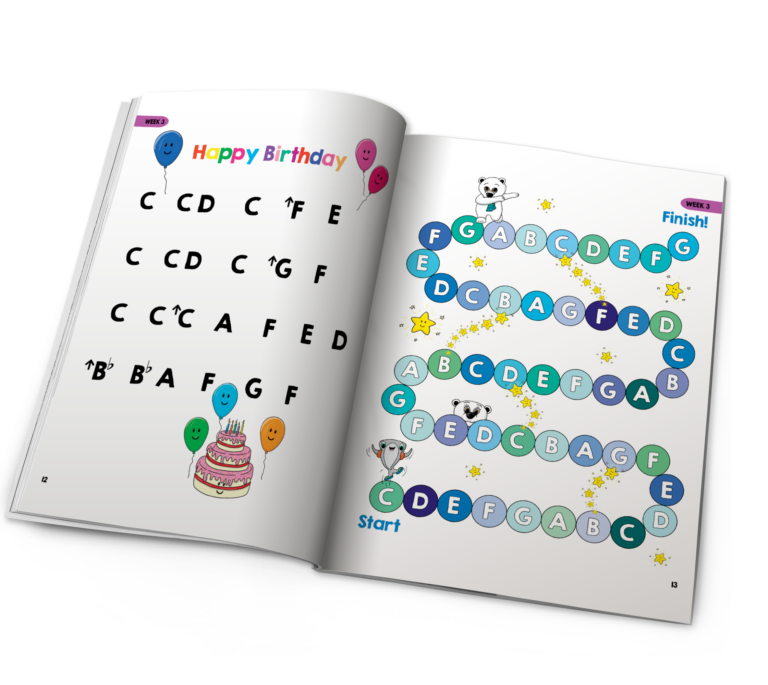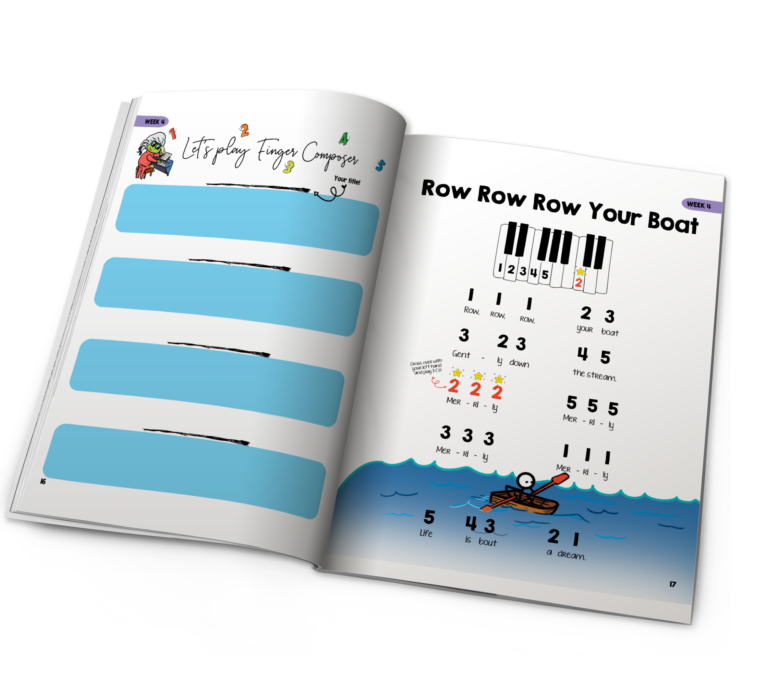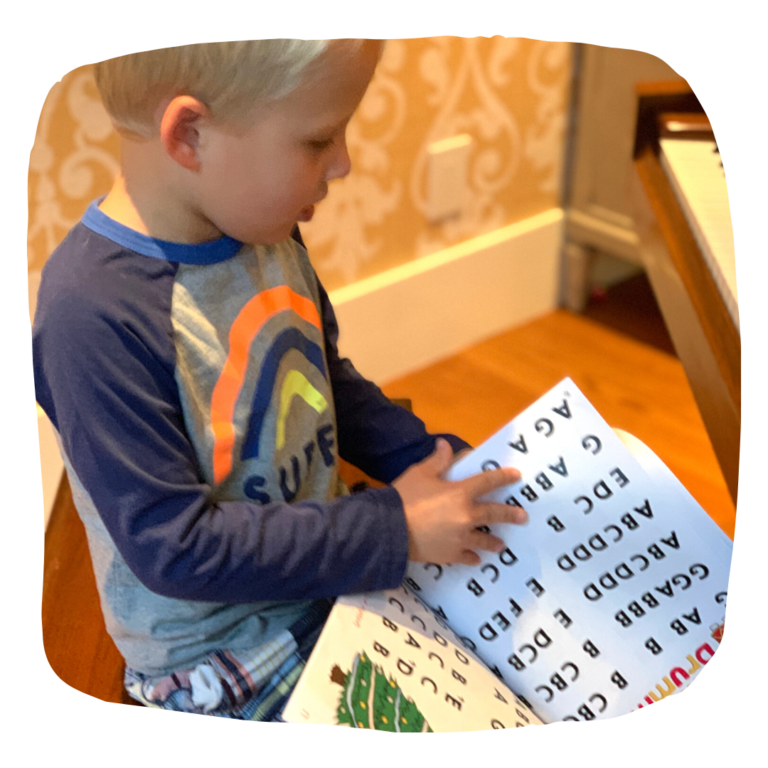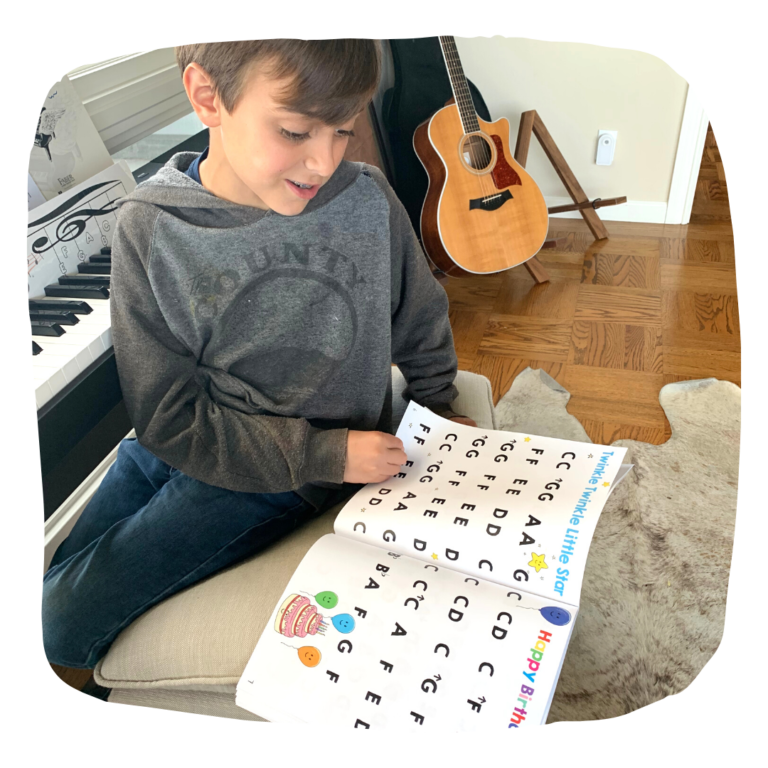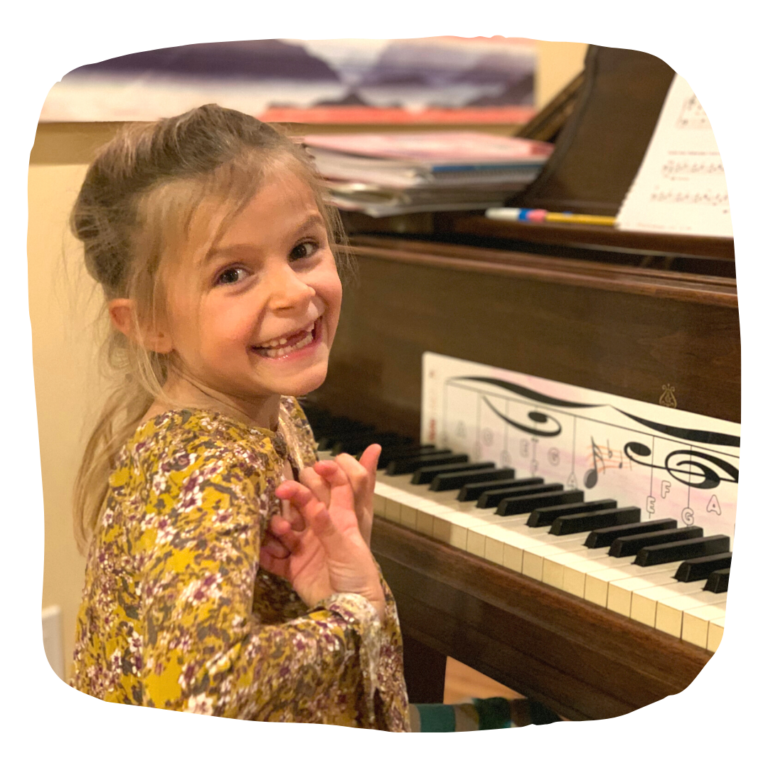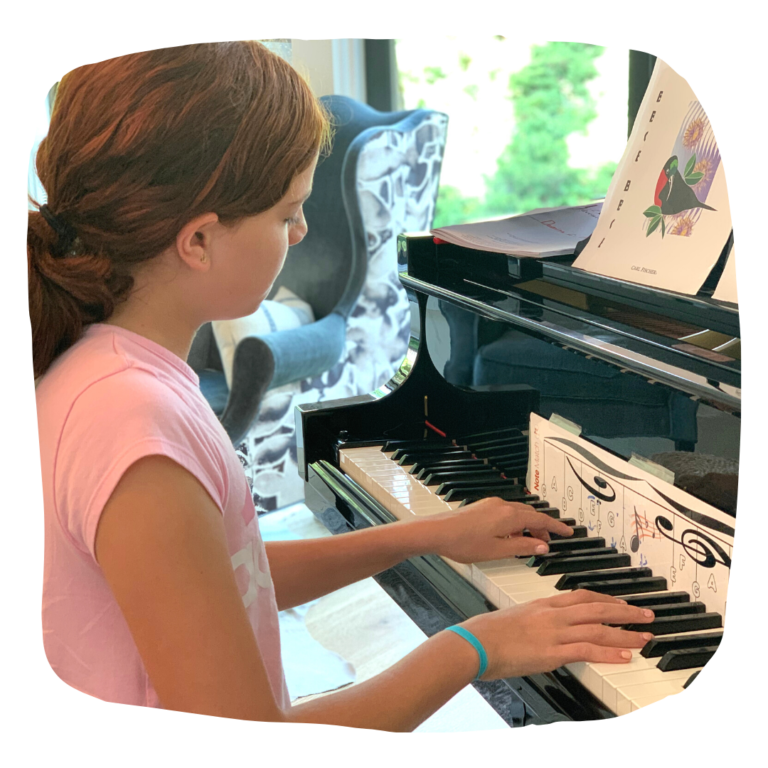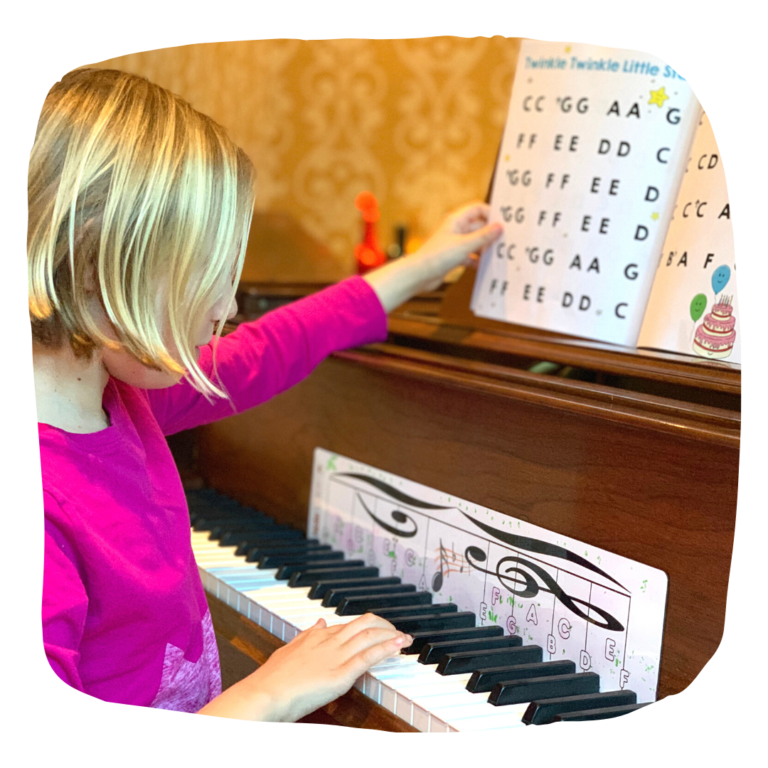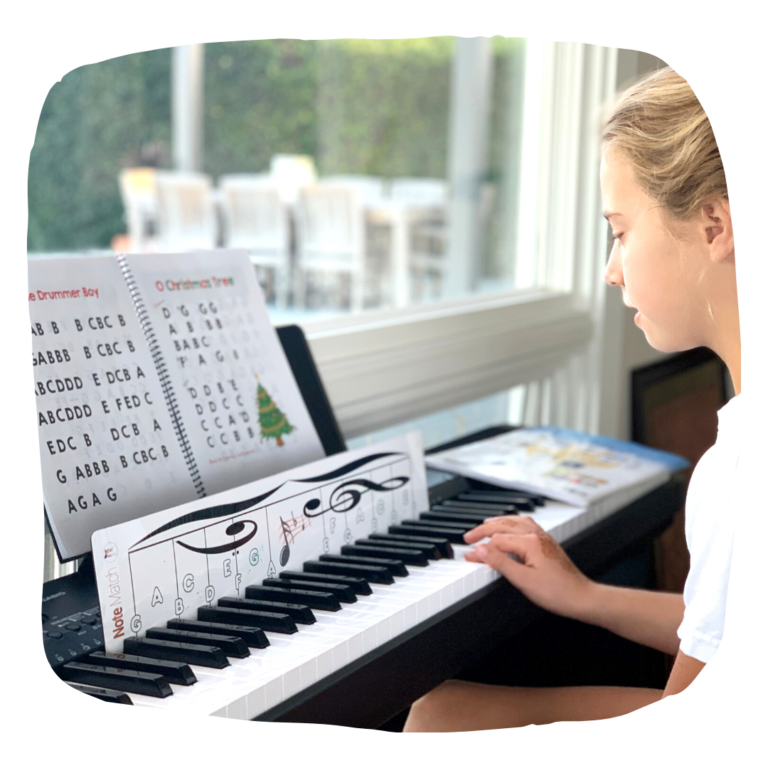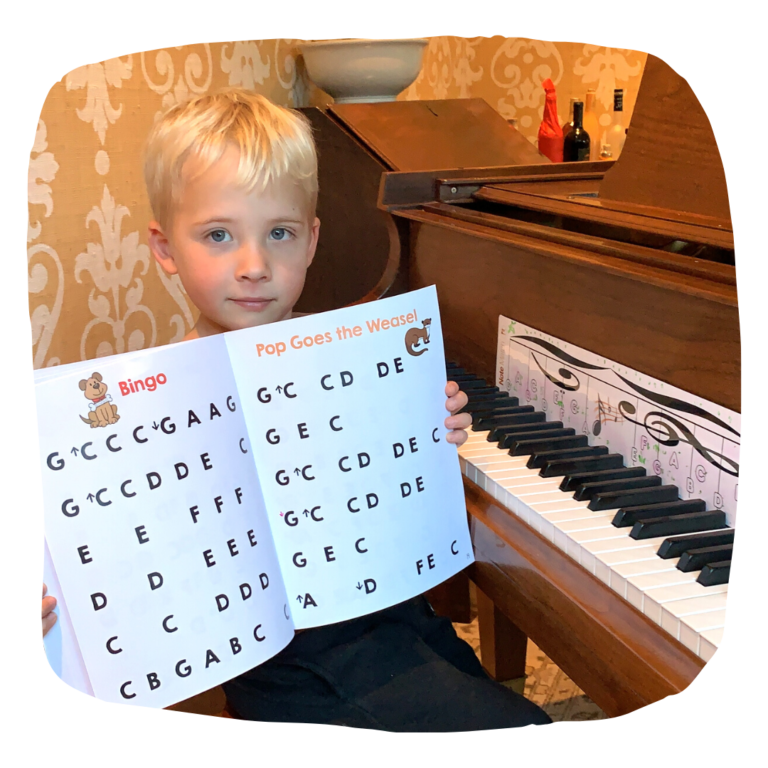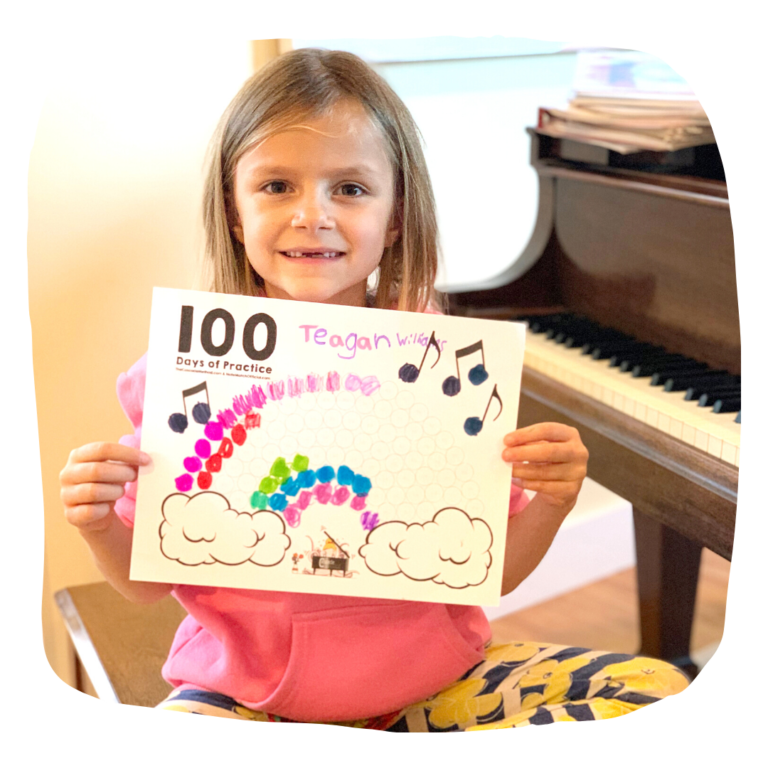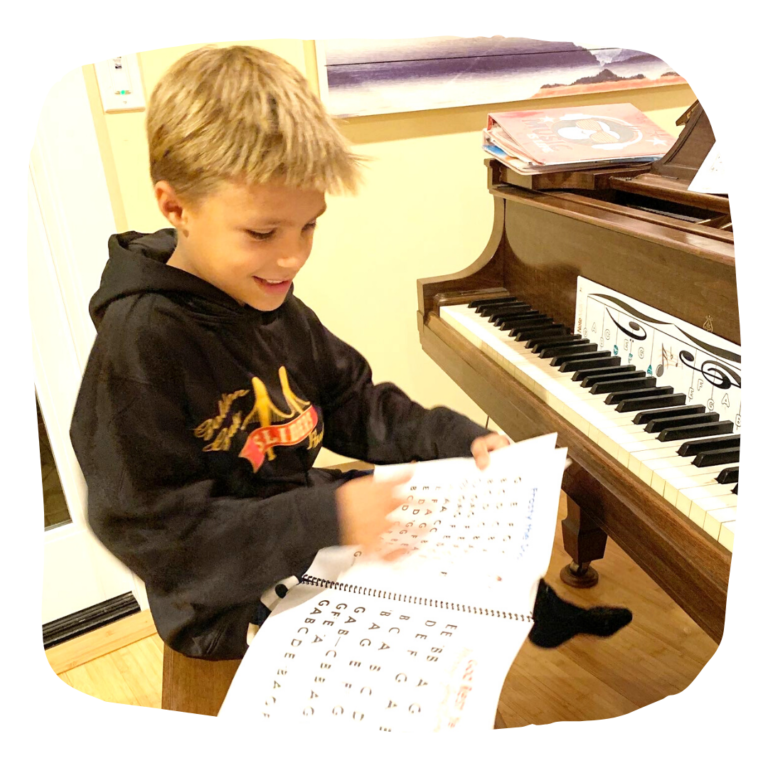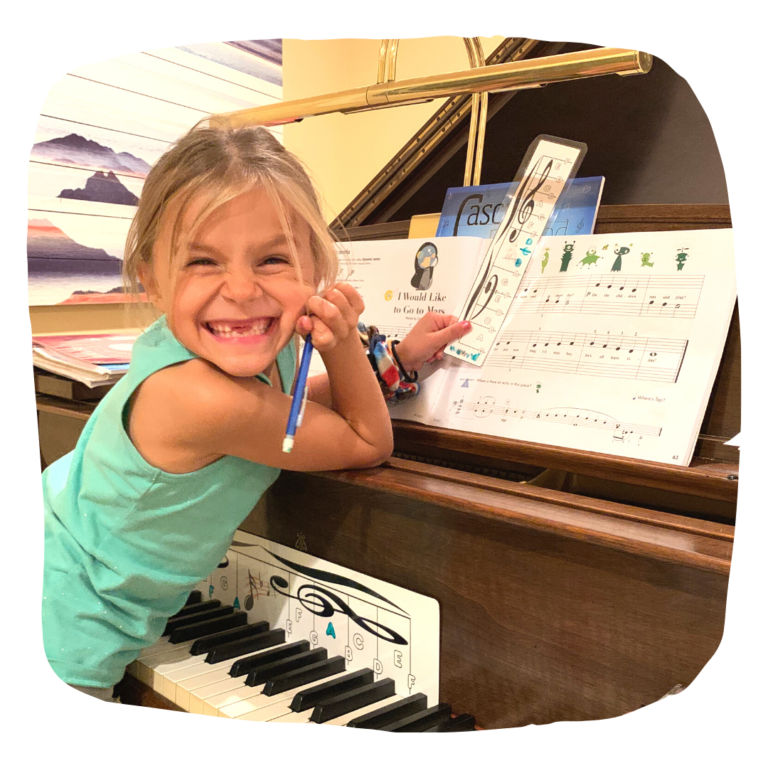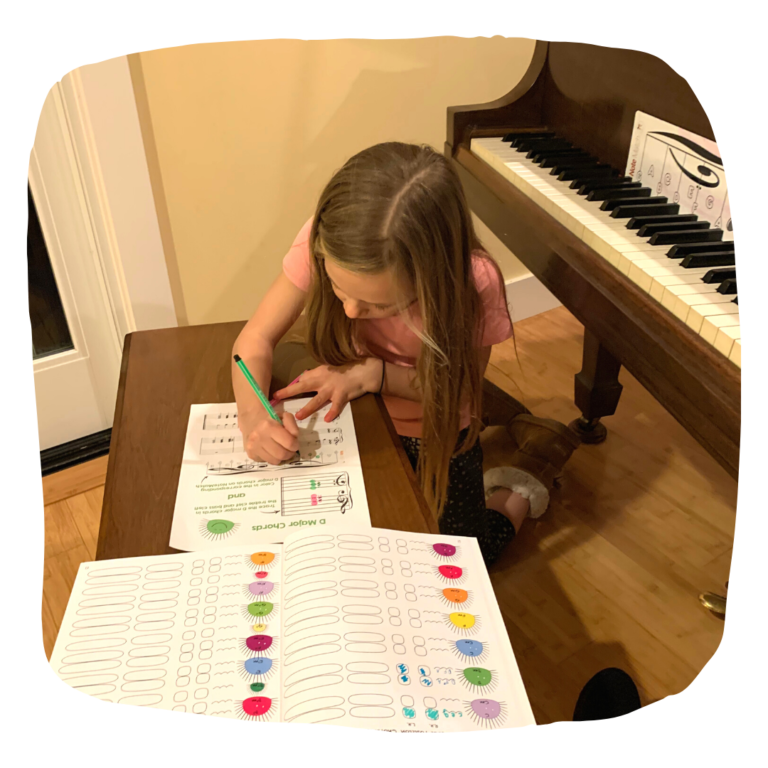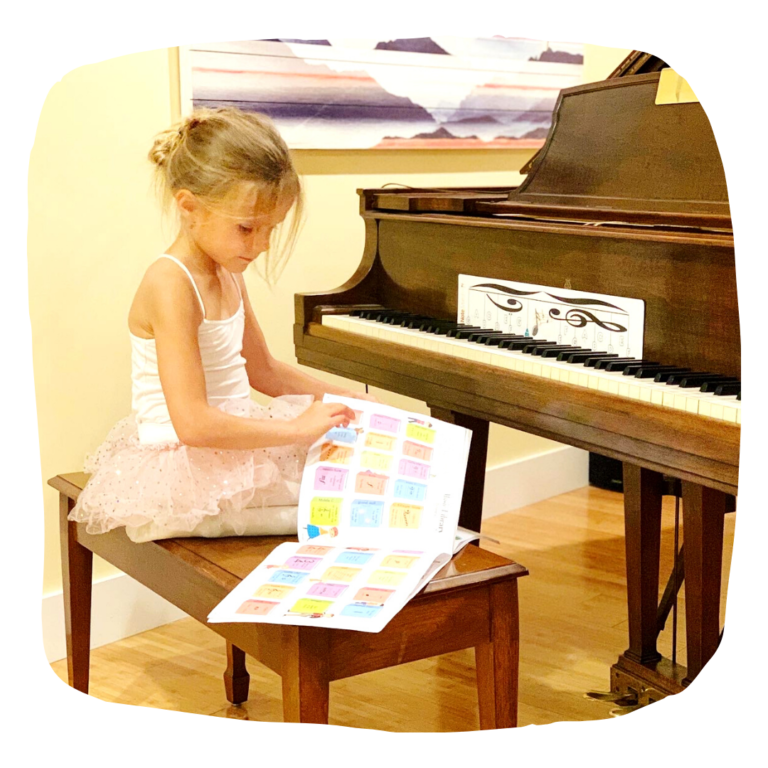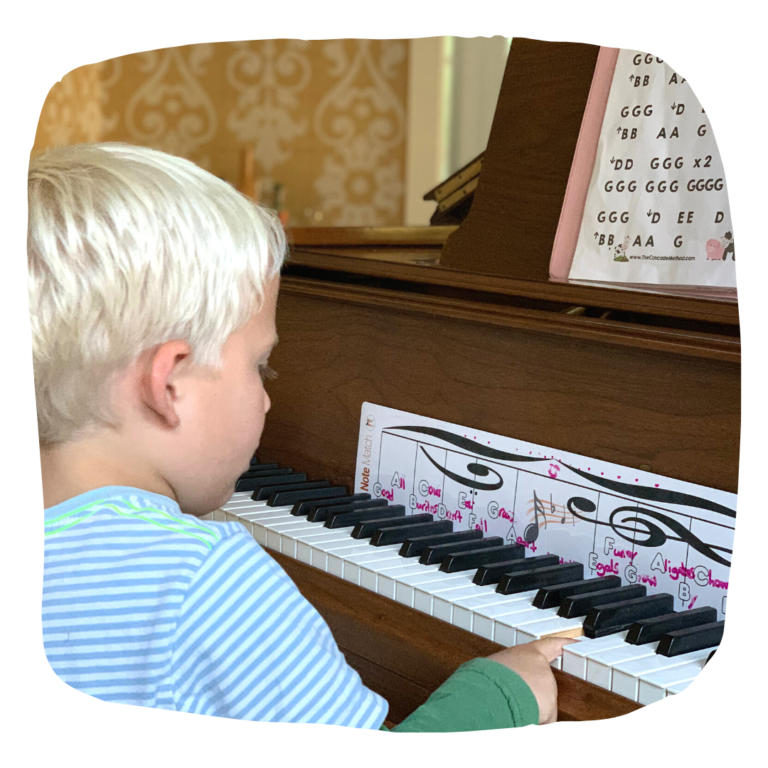 They'll learn songs within the first lesson, and dozens more over the 12 weeks!
They get to compose their own songs!
They will play games!
They'll perform in front of other kids
They'll learn the names of all the white keys and be able to play SO many different songs!
 They'll learn finger numbers
They'll learn basic rhythms
They'll gain freedom to play confidently!
I Know What You're Thinking...

"Not Another Online Lesson..."
I hear you but there are so many great reasons your kiddo will LOVE THESE LESSONS!! A huge component of this online group lesson is the social aspect. Every week, I'll ask volunteers to play new pieces they've practiced during the week. Being able to perform weekly for one another will help lower performance anxiety. Learning piano can be isolating so I LOVE that they'll make new friends throughout the course because I will be sending them in 5 minute breakout rooms to play games in pairs of 2. Learning theory can be boring but I'll introduce them to boom cards which is the closest thing I have gotten to making an app tailored to my published books and games! Trust me, there are NO piano lessons out there like this, and taught by yours truly!
They develop self confidence
Brandon Learned this by himself!
They get a break from traditional style lessons
You're in the right place if you're looking
for a modern way of teaching piano!
Cascade Method is like no other method out there! It is a style and way of teaching that I have developed over my 20 years of lessons with students! I am always adapting and finding the best way to share my love of piano that will give students that immediate sense confidence and empowerment. By teaching kids the 7 white keys of the piano, and giving them songs written out with my "pop song method," they'll have the freedom to learn more than the 10 I have planned for them in this course. In addition to all the songs they'll learn, I'll teach them important piano fundamentals and concepts through games and boom cards! The week between lessons will have never felt longer nor will piano have ever been more fun!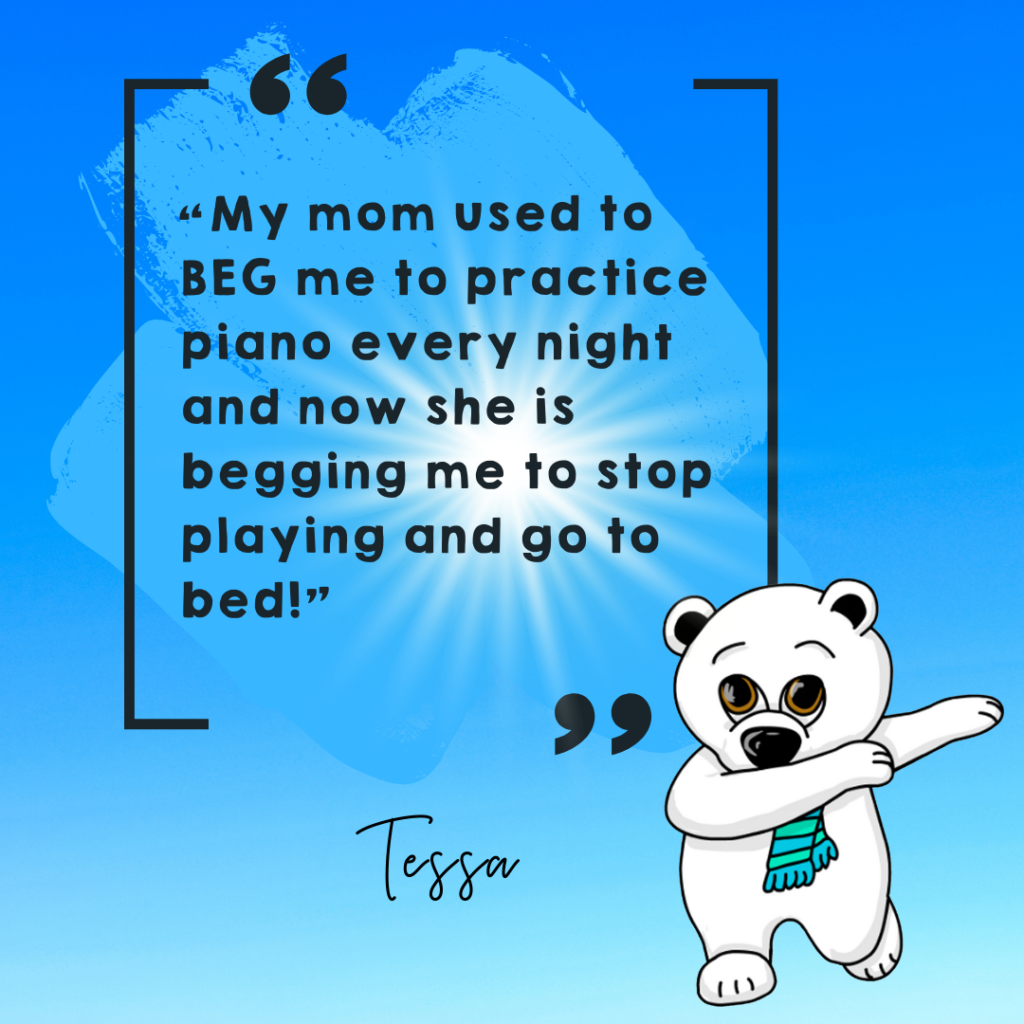 It's time to get your kids...
My non-traditional method of teaching has been bottled up in this 12 week live course to immediately boost your kiddo's confidence in playing piano! They will learn over a dozen popular songs, compose their own, learn finger numbers, learn basic rhythm, and ultimately develop that love for playing that every parent (and I!) hopes for their kiddo! 
When? Wednesdays from 4:45-5:30pm PST
Dates: Weekly, starting September 6th, 2023 until November 29th.
No lesson Thanksgiving week.
Where? Zoom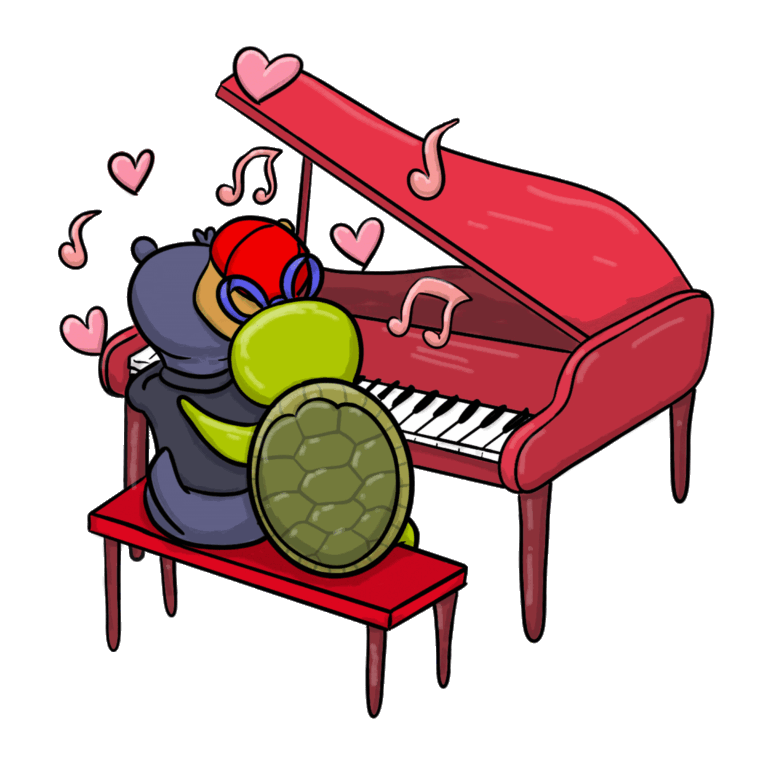 LIMITED TO 10 STUDENTS! SAVE YOUR SEAT NOW!
Meet Your Teacher, Tara Boykin!
Hiiiiii!!!! My name is Tara and I'm low key obsessed and passionate about piano! I started playing when I was 4, started teaching when I was 14, and have dedicated my life to sharing my love for piano with students and teachers around the world!
I'm a mom of 2 boys, Jordan (born September 2020) and Evan (born May 2022). My boys are my life, especially after unexpectedly losing my husband in October 2021. They are all I have left, and are my everything. 
But I want you to know the love I have for them is the type of love and care I will show your kiddo throughout the course. That personal connection is so important to me, and I will do my best to make sure they are seen, successful and help develop that love for piano I know they all have in them!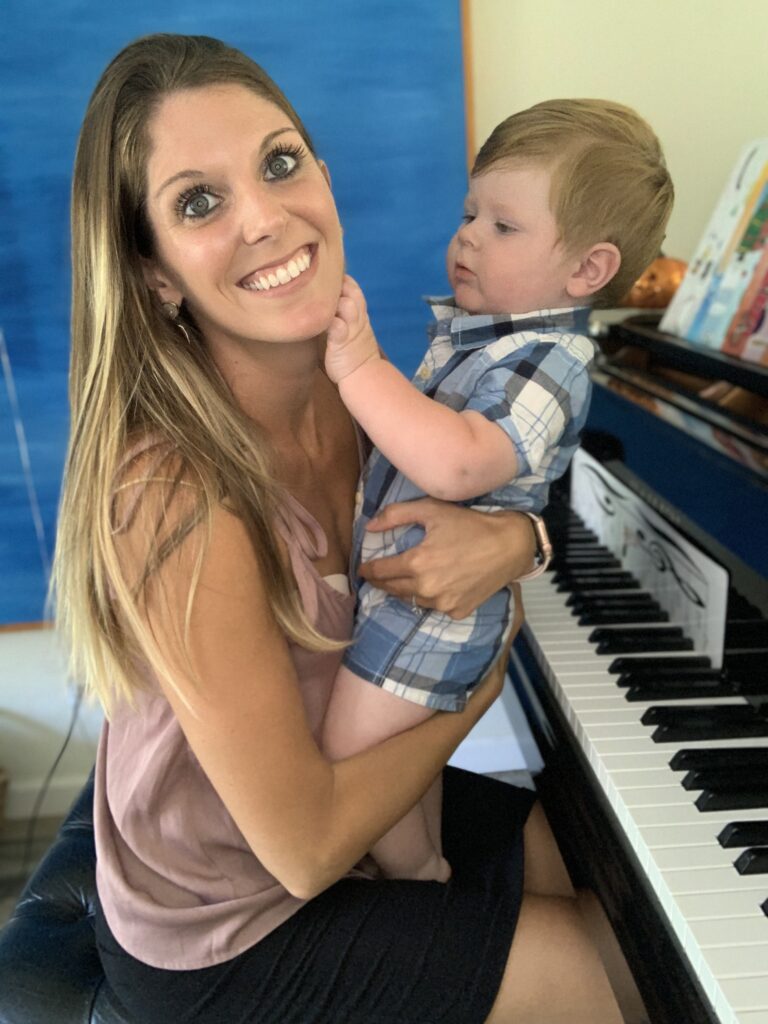 I can't wait to meet your kiddo!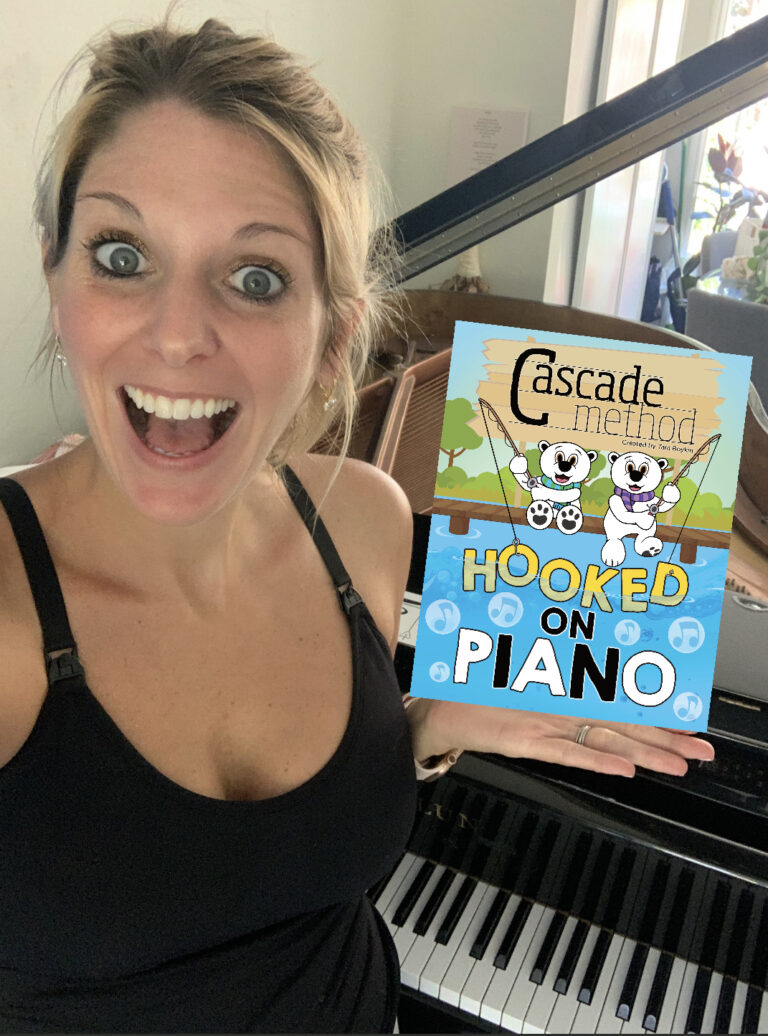 What age is this good for?
This 12 week course is good for ages 6+, but honestly it truly depends on the student and their willingness and desire to learn. I would recommend the student being at least 6 years old but if the student is on the older side, they'll pick up everything very quickly. I designed this course to make piano fun and to make sure students gain confidence and a love for piano!
Yes, each student will need either a keyboard or a piano! It doesn't have to be fancy, but students will need something to play and practice on! Check out my piano recommendations!
Students will need some sort of device to have access to zoom, as the course will take place there. 
If students have access to an additional device such as an iPad or iPhone, that would be great, especially when comes time for games and boom cards. But if they don't have access to that, the device they're using to be on zoom should work too.
What materials do I need?
Students will need a pencil, eraser, markers, pawns for games (like animal erasers, coins, or anything that can serve as pawns, even snacks like gold fish if kids are hungry 🤪 or Candy works too 😝)
You can find this book on Amazon! Students will need to purchase it before the first lesson! Just type in Hooked on Piano by Tara Boykin, and it should show up! Or Simply click here (coming soon!)!
The 12 weeks cost $450 if you sign up as a one time payment (saving you $75). If you prefer going with the 3 month plan, it will cost $175 monthly.
The course takes place twice a year, during fall and winter. The 2022 fall course is on Thursdays, from 3:45-4:30 PST. A zoom link will be sent upon signing up!
How many students will there be?
Spots will be limited to 20 students, because I want to be able to connect and get to know each kiddo.
I'll sum up several of the questions above:
A piano or keyboard
The Hooked on Piano book
Pencil, Erase, Markers
Pawns (for games)
Computer/Tablet for zoom
Optional: additional phone or table for boom cards
Is this online or in-person?
© 2021 Cascade Method | All rights reserved |