Running your own piano business is amazing and incredibly rewarding, but oftentimes it means you're wearing all the hats. And there's only so much you can get done as one person in 24 hours. Thankfully, there are many platforms available to help make the day-to-day of running a business smoother.
If you have the resources to outsource a virtual assistant, creative director, or accountant, then I say GO
FOR
IT. You will never regret having people on your team who align with your vision and help you grow in your business.
There's never enough time when it comes to having a business. 
 And one of the hardest parts about running a successful piano business is trying to figure out what platforms are worth investing your precious time in! Many platforms are very helpful, but you don't necessarily need them all — and you may not need them right away. Not every platform is free, so also be sure to read reviews or try out a free trial to ensure it is something that aligns with your business to help you grow and scale. 
When investing in a platform for my business, I like to process a few things: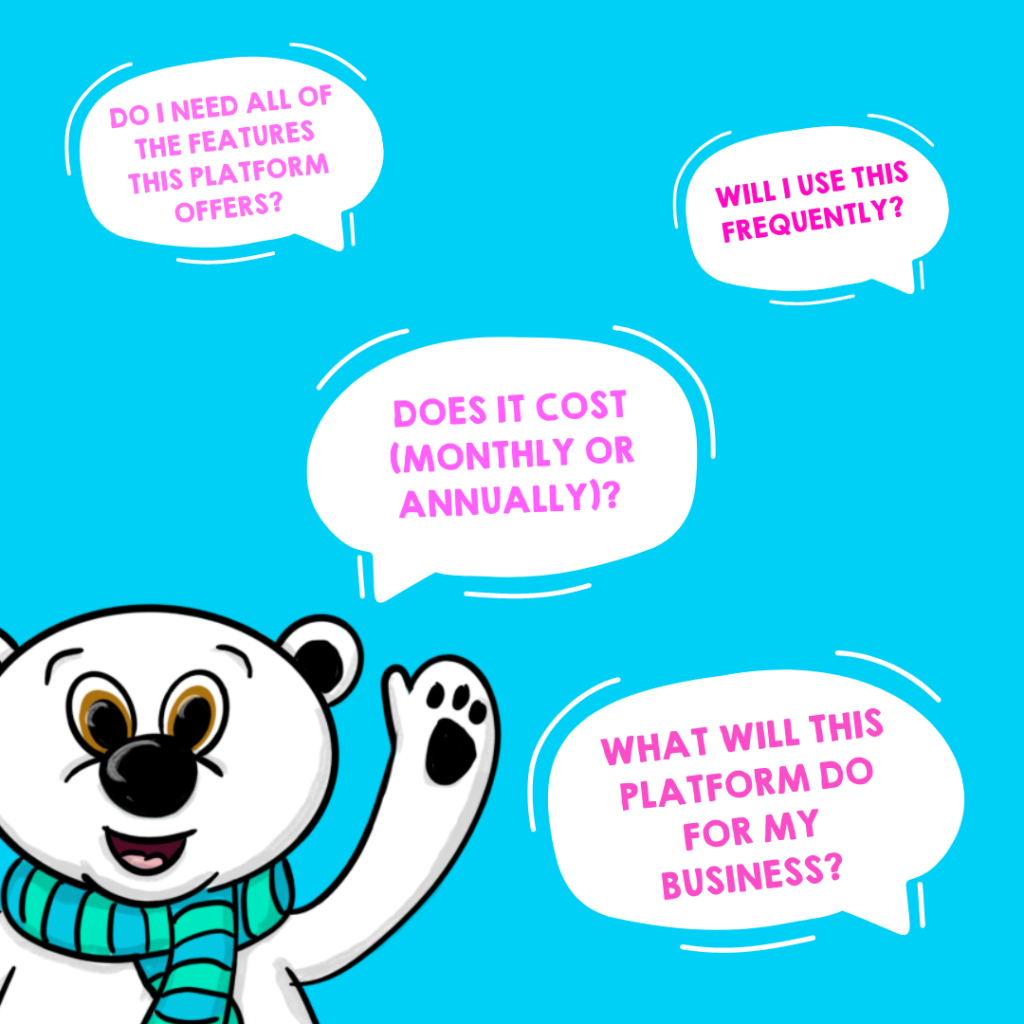 Deciding which platforms to incorporate into your business can be overwhelming, so let me help! Let's dive into my must-have platforms that I can't live without!
*Free version or starting at $12.95/mo
User-friendly
Budget-friendly
Easy to customize templates
Canva is my GO TO platform for pretty much everything.
 I create books, piano games, Boom Cards, social media posts, blogs, emails….everything! It is SO user friendly. Plus I can easily upload all of my fun characters and personal branding to use throughout all of my content. 
*Free version with ads or plans starting at $9.99/mo
 Massive music library 
Budget-friendly
 Create your own playlists! 
I use Spotify everyday. No exaggeration there! I listen for my own personal enjoyment, and then I use it for teaching pop songs to my students. Apple Music also works great 😀
 Upload videos
 User-friendly 
 Learn SO much! 
I use YouTube as a helpful resource for students and other piano teachers. Once my students film or record a piece, I will upload to my channel and add it to their playlist. I also upload Boom Card walkthroughs, as well as some walkthroughs of how I teach my books like Hooked On Piano and the Cascade Method Piano Theory book.
*Free or plans starting at 149.00/yr
 Face-to-face lessons! 
 Screen sharing 
 Live chat 
Many of you may know that I do all of my lessons virtually and Zoom is my go to platform for online teaching! Zoom is free for my students to use, since I set up the meetings. I love Zoom and all of the features it offers – getting to share my screen, the chat, the "raise hand" feature! I also use Zoom for Cascade Method work calls and monthly workshops.
 Face-to-face lessons! 
 High-quality sound 
 Convenient  
I tend to use Facetime for my more advanced students. This is because Zoom doesn't always pick up every note, so I can hear them play better through FaceTime, and don't need to be doing any screen sharing as much at their level.
 Unlimited listening, reading, and sheet music 
 Free features  
 Budget-friendly 
Scribd is a platform that offers sheet music from every genre and era! I usually charge a small fee at the beginning of the year that helps cover the cost of this subscription. This way, when my students want new sheet music, I can find it for them to practice! Scribd also offers audio books, podcasts, magazines, and Ebooks!
 Easy to use 
 Edit music
 Tons of downloadable sheet music
MuseScore is strictly a music platform that allows you to create, play, and download sheet music with user-friendly music notation software. With the pro version, you can download sheet music as a PDF or as XMLMusic file which allows you to edit the music!! SO cool
*Free or plans starting at $99.00/yr
Compose pieces
Play back music
Easy to use notation tools
Sibelius is where I write music. It is a music notation software that allows you to compose, arrange, publish, and teach music. Sibelius includes a high-quality music library so that you can hear what your music will sound like when played!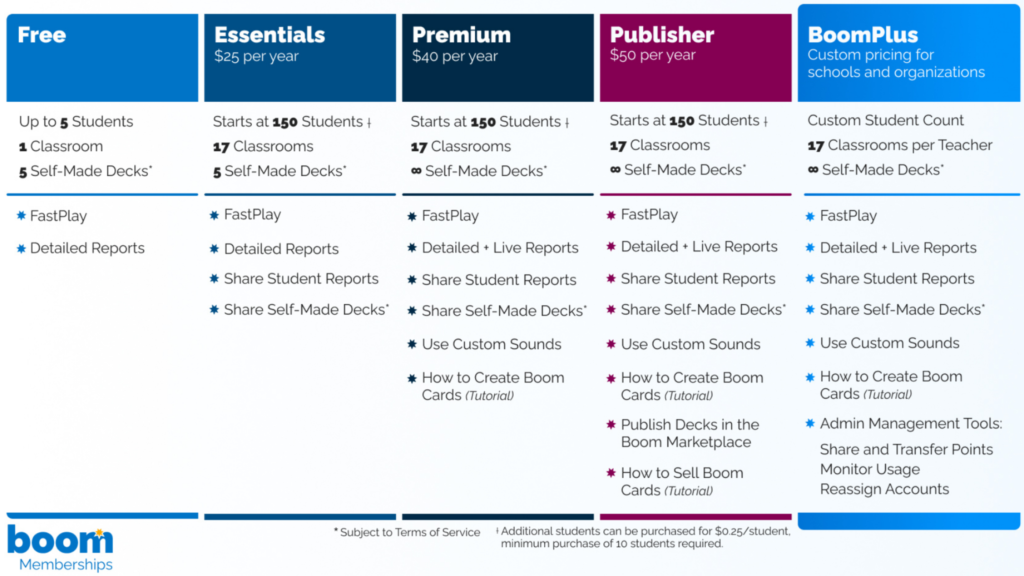 FUN and engaging for kids!  
 Assign decks easily 
 Kids can practice them at home
If you have been hanging around Cascade Method for a while, then you know I LOVE me some Boom Cards!! I use Boom Learning for teaching and assigning Boom Cards to my students.
If you don't have a Boom Learning account, I have a FAQ blog that outlines the process of signing up, creating a classroom, assigning decks, and adding more Boom Cards to your account!
 User-friendly
 Convenient 
 Store resources in one place 
For the Books app, I upload all of my books, games, Boom Cards, and sheet music so that it is easily accessible for lessons!
*Free or plans starting at $19.00/mo
 Creative control over website 
 Blogging!!   
 Third party integration tools
What would I do without WordPress! Through WordPress, I am able to host my website, write and publish blogs, sell products, and offer online course — all in one place!  
Great for networking
Allows followers to get to know you!
Boost sales
I love utilizing Instagram for my business! It has allowed me to connect with *quite literally* thousands of people! I love getting to share snippets of my personal life, news with Cascade Method, new products, and of course, piano playing! 😉
Okay teachers, let me know if any of these are your must-have platforms! I also want to know YOUR must-have platforms that you can't live without. I am always looking to add to my list. 😍