The book every beginner student needs to start playing pieces in their very first lesson What if I told you that your students could learn 27 beginner pieces within their first lesson? By using The Cascade Method: Pop Song Method, every student will know the seven white keys of the piano inside and out. This teaching approach helps students learn notes as they are physically written out like "A, B, C!" It encourages students to use their ear and removes the difficulty of reading rhythm. The Beginner Piano Book holds 27 classic children's songs that your students will recognize and feel proud to play on their own. This method makes it so easy that once your student completes one piece with you, they could finish the rest of the book all on their own! Parents will be amazed, students will be eager to learn more, and you will be so glad that you chose to purchase this book! To learn more about The Cascade Method and this specific teaching approach, head over to TheCascadeMethod.Com-TrainingCourse!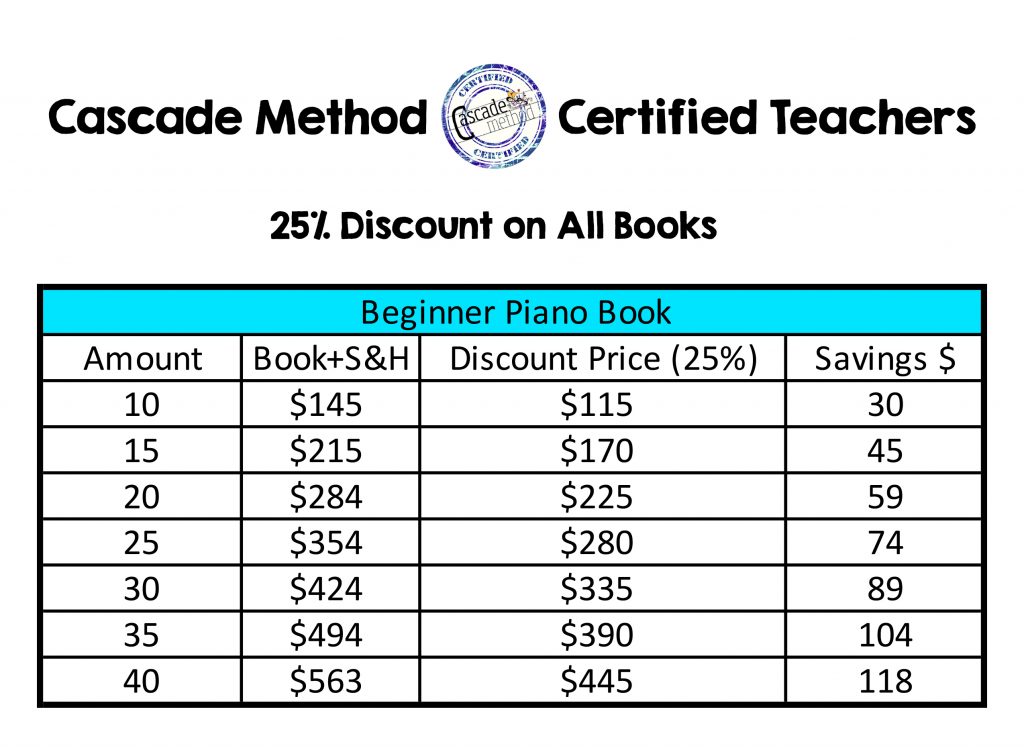 Become a Cascade Method Certified Teacher! You can learn more about the program here.
Here is a related blog you might enjoy:
The Book Every Beginner Pianist Needs: The Beginner Piano Book!