Well hello fellow teachers! Can you actually believe we are nearing the end of 2022?! 🙈🤭 I feel like I say this EVERY year, but time really does move so quickly. I know for many of us, we begin to say goodbye to another year and start preparing for the next one. Maybe you like to reflect on all the things you set out to accomplish at the start of 2022. Maybe you accomplished more than you thought or maybe you didn't quite get to where you wanted, BUT I bet you did at least one thing you can be proud of!!! So let's celebrate that!!
While I knew this year would be heavy with grief after losing my husband, there was also so much JOY I experienced and I know for a fact that Matt was right there with me through it all. 😇❤️
In 2022….
I welcomed our second son, Evan, into the world
I launched Hooked on Piano (both a course and a book)!!
I acquired a new business Piano Language!
& I created over 100 new Boom Cards and games.
Setting goals (personal or business related) has always been a way for me to challenge myself with new things. Whether it's a smaller goal, like organizing my digital library, or a much bigger goal, like creating a new course for teachers, setting goals helps me stay in tune with my vision as a business owner and piano teacher!
Heading into 2023, I have already started making the checklist of what I am eager to accomplish this year. And I'd love to help YOU uncover your goals as well. 
Maybe you are ready to go fully online with your lessons. Maybe you want to coach other teachers. Maybe you are finally ready to enroll in that course you've added to your cart on numerous occasions. Or maybe you are ready to go full time with your piano business!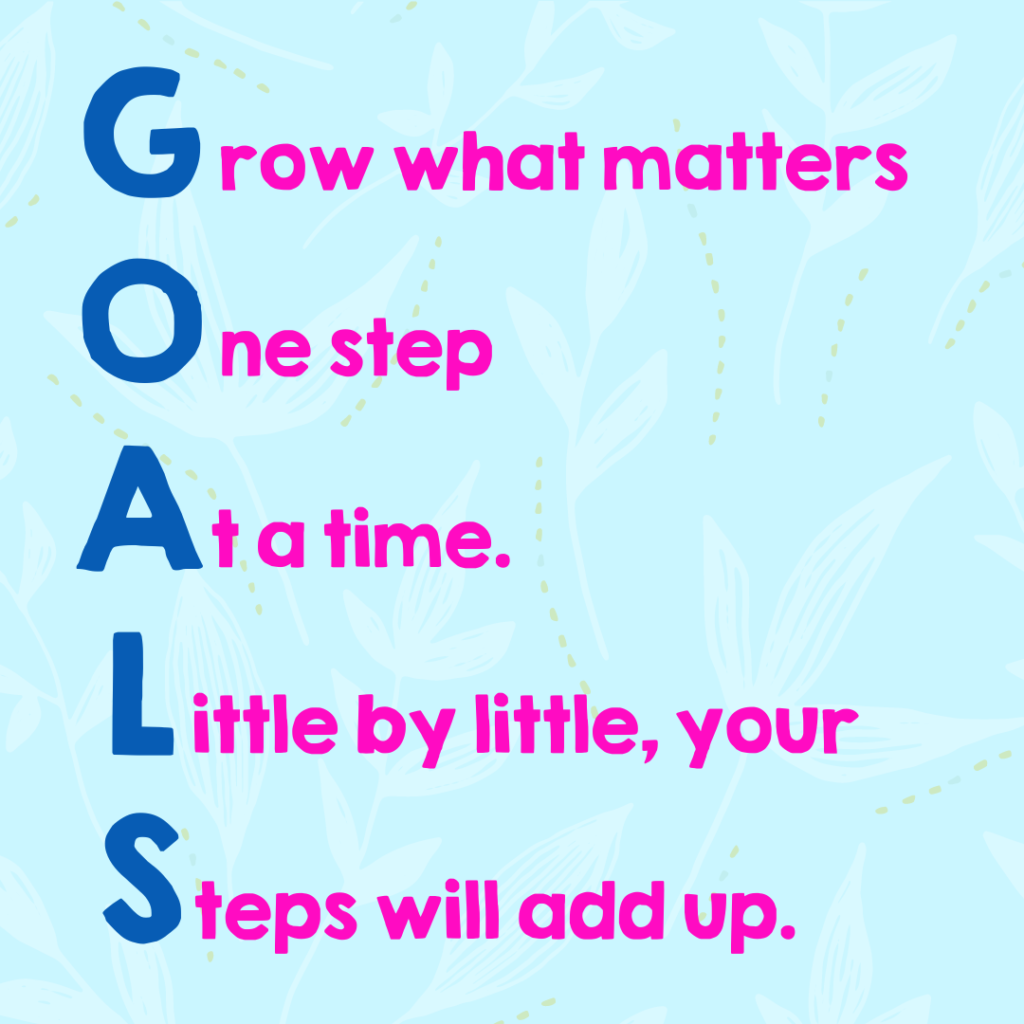 Teachers, all you have to do is start. ❤️
So, what's on my goal list this year, you may ask? I'd love to fill you in 😉
Goal #1 - Upload Piano Language Books to Amazon
Since acquiring Piano Language, I am working hard to get all of the books uploaded to Amazon for purchase! You can purchase all the books on Piano Language's site, but I know how we all gravitate naturally to Amazon.
  (And also wanted to make it more financially feasible for those buying internationally!)
Goal #2 - Nurturing Piano Language
Cascade Method is my baby (as you all probably know 🤣) but NOW I also have Piano Language and I really want to make it my own, but also separate from Cascade Method. They are both AH-mazing in their own unique ways, but they are not the same. I want them both to shine! 🌟🌟
Goal #3 - More Sign Ups for Cascade Method Training Program
When you create a program you are so proud of, you want others to benefit from it as well! And of course, as a business owner, when others invest in my program, they are also supporting my family! My Cascade Method Training Program is for teachers who want to use fun and modern methods in their studio. You receive PDF access to ALL my Cascade books, piano games, live monthly workshops, 3,500 pieces of sheet music, and quarterly coaching calls!!
Goal #4 - More Games, More Resources, More Boom Cards!
I LOVE creating fun and engaging resources for piano lessons!! And I do not plan on stopping
My brain is already spinning with new ideas for the 2023 year, so you will just have to stick around for everything to come.
 Before the new year rolls around, stock up on games, Boom Cards, and books! 
Goal #5 - Hooked On Piano Sequel
I would SO love to create a sequel to Hooked On Piano AND record more videos for parents who are wanting to get their kids started with piano! 
Goal #6 - Courses for Teachers!!
I have such a passion for teaching kids how to play piano, but I also love helping teachers too! I have two courses up my sleeve that I'd love to complete by the end of 2023 – including a "Jumpstart to Online Lessons" course!
If you are looking for a course to enroll in for the new year, take a look at the Cascade Method Training Program, the Modern Piano Theory Mini Course, OR the Pop Song Mini Course!
Heading into 2023 let's set goals, but let's also give ourselves grace and know that whatever we accomplish is good enough!! Teachers, I wanna know what YOUR goals are this upcoming year (personal or business)!!