I've heard it all…
"I was bored with how I was teaching piano"
"I was curious to see a new way of teaching piano"
"I wanted to offer more to my students"
"I wanted to teach my kids how to play piano"
"I knew I needed to level up in order to achieve a full list of students"
"I wanted my students to enjoy coming to piano lessons"
"I needed families to stop dropping out of lessons"
"I wanted to grow my studio"
While many of us may have been taught piano in a traditional way, it doesn't mean it has to stay that way! I know piano lessons can seem a little "boring" sometimes. 🫣 But just like anything we want to be good at, we need to practice a LOT.
As a piano teacher, I actually love to tackle the challenge of working with students who see piano as a chore or say it's "soooo boring." This is because I know there is a way to make piano FUN.
Now I understand that the occasional lesson might require a more focused and structured approach, but trust me, there are plenty of ways to make your lessons more engaging and exciting for your students.
Below, I've compiled a list featuring 10 of my tried and true piano activities that you can seamlessly incorporate into any piano lesson. If you start using these activities on a regular basis, I promise you won't feel bored of teaching and your students will be eagerly asking for more. 😏
Sight reading is always something you can incorporate in any lesson! I love to use the app, Note Quest for this. It is a powerful practice tool that helps students learn music faster with less frustration.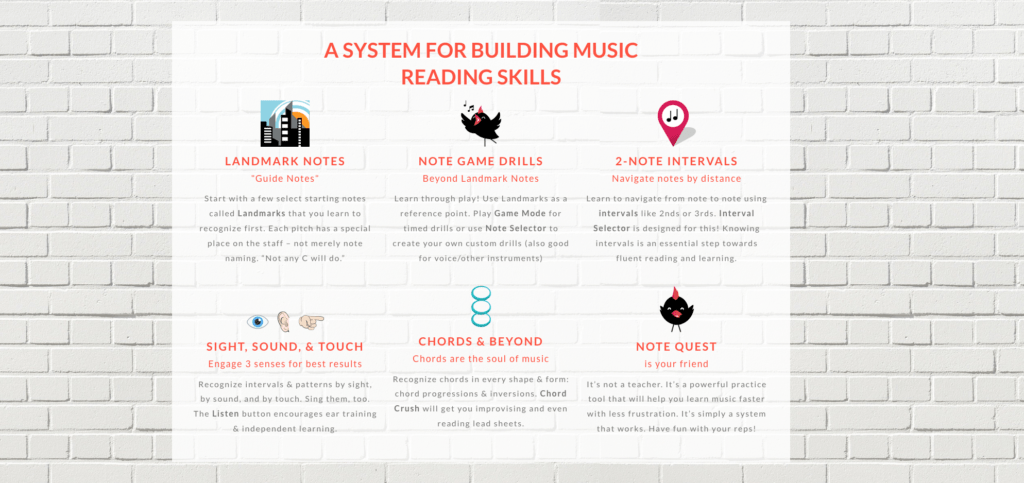 Looking for a fun way to practice rhythm with your students? Rhythm Swing is one of my GO TO apps. It is great for both beginners and practiced pianists. They are instructional videos for each new concept and my students looooooove game mode where they guide their monkey through the trees, escaping the hungry crocodile.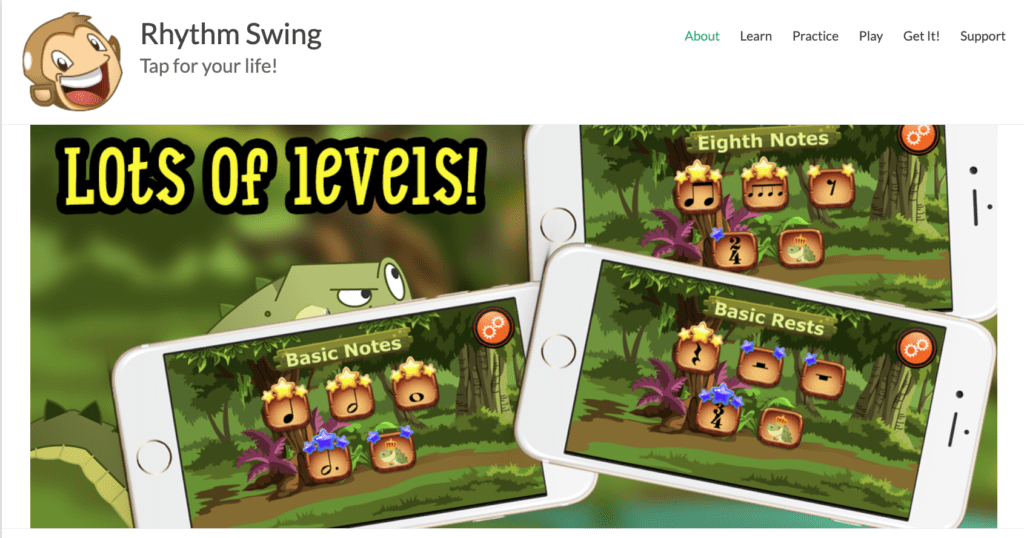 📖 30 Minute Theory Lesson
Who said teaching theory has to be boring? It's actually so so important to grasp an understanding of music theory, yet I've heard from so many teachers that they are intimidated to teach it or just don't fully understand it themselves. 
The teachings within my theory book allow students to learn advanced skills without even realizing they are actually learning THEORY! A win-win in my book. 🤪
🎥 Watch a YouTube Video or Listen on Spotify
Take 30 minutes and listen to a song on YouTube or Spotify. This can be a classical piece or you can listen to one of their current favorite songs! Listen to it a time or two and spend some time talking about it.
Have your student complete a lesson from the Chords 1 Book! The intention of this book is to reinforce chord reading, teach students how to notice chords throughout any given piece, understand chord patterns, and much more! With proper teaching, learning chords is not only easy, but also FUN.
🎧Figure Out a Piece By Ear (Using Pop Song Method)
Playing songs you actually like is all part of the fun when it comes to piano! By using my Pop Song Method you can teach your students to pick up ANY song by ear. They'll develop amazing ear training skills, get a break from traditional sheet music, AND they'll want to keep playing!
My beginner pianists always have questions about the three pedals on the piano. Teach them the importance of each pedal and then have them do some pedal exercises.