When it comes to piano, you could say I'm obsessed. ♥️😂 This passion for piano has driven me to make it my professional mission to transform students into piano LOVERS – cultivating a love for music that lasts a lifetime. Thanks to Cascade Method, I have had the incredible privilege of not only teaching piano, but also creating games, developing courses, and connecting with teachers and students all over the world!! 🎵
Here's my philosophy: Piano should be FUN! 🎹 I don't ever want students to feel like learning piano is just another thing they have to check off the to-do list. AND I don't want teachers to feel stagnant in their teaching either!!
If you've been around for any length of time, then you have definitely heard me talk about one of my tried and true methods for teaching piano, the Pop Song Method — aka, the fun way to learn and play piano. 😏💗
In short, my Pop Song Method teaches students to play any song they want by learning how to write out songs using letters with their current chord knowledge. No matter their skill level, the Pop Song Method meets them where they're at. Trust me, I have seen this method work time and time again to take away the frustration when it comes to reading music notes and rhythm. Students will feel seen, get more involved, and be more willing to learn!! 👏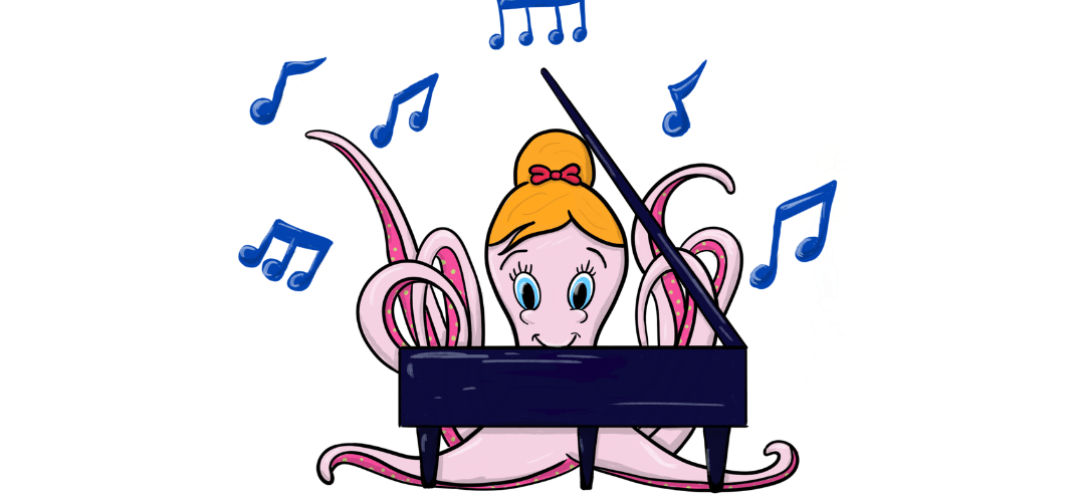 Want to see the Pop Song Method in action?!
Here is EXCLUSIVE access to a segment of one of my past workshops that breaks down a favorite… The Addams Family.
Want access to the full thing?
I love the Pop Song method because it allows me to adapt any piece to any student's age or skill level. By purchasing the full workshop, you'll get to see me go over FOUR songs from my Piano Favorites book – The Addams Family, Pink Panther, Hedwig's Theme, and Carol of the Bells. You'll also get access to the Pop Song downloads!!
You will learn how to teach your students to play the pieces simply… and fancily. With this knowledge, you can give the same piece to a 5-year-old beginner, as well as to a 12-year-old intermediate student. It's amazing!!! 😍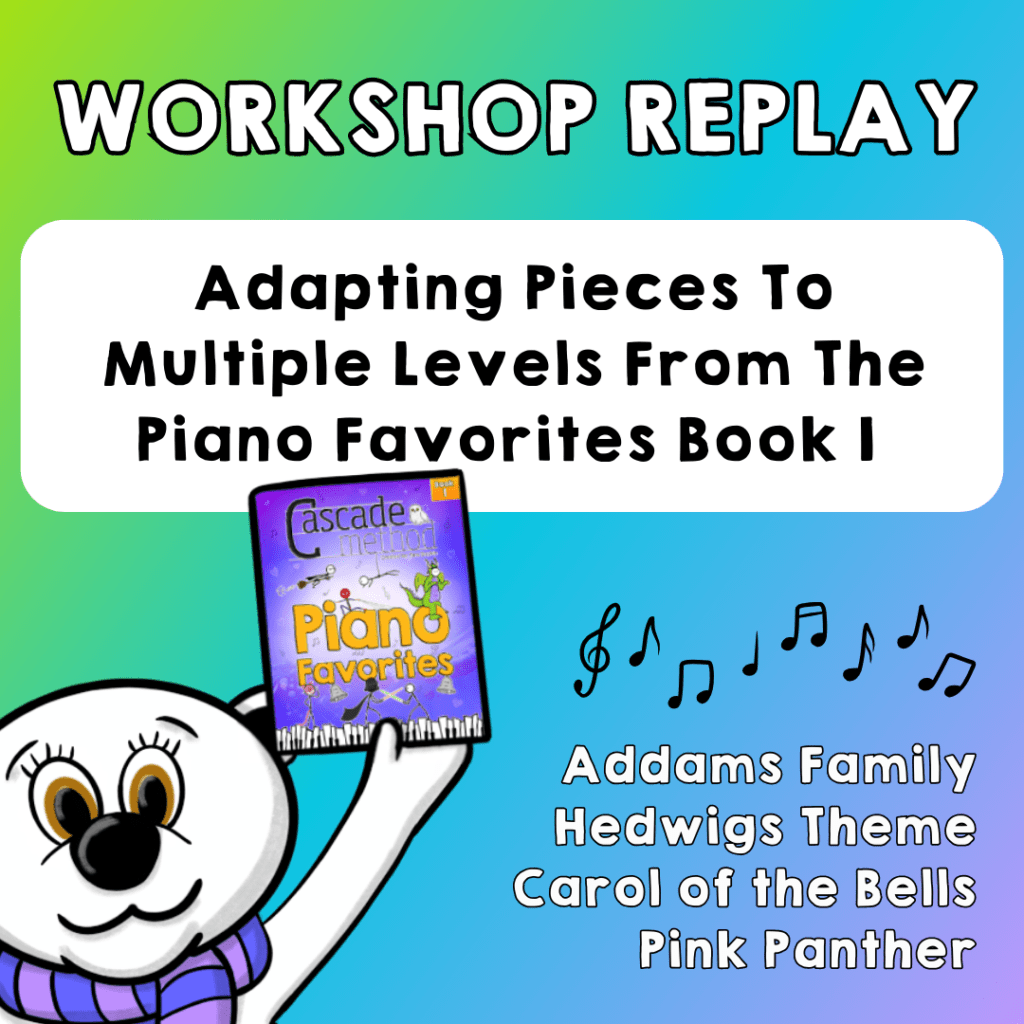 I've created several books that use my "Pop Song Method," where the notes are laid out as "A, B, C" (unlike traditional sheet music).
These books are GREAT for beginners, but they're also just as AMAZING for kids who have been playing for a while! Not only do they encourage playing by ear (since there isn't technically any rhythm written out), but they leave room to adapt and turn the piece into the student's style and preference.
It also allows you to add as many or as few chords as you want. You can make the piece sound super simple or SUPER FANCY! You and your STUDENT are the ONLY LIMIT to the piece's level of difficulty!
If your students aren't familiar with chords, then you in for a treat! Using chords is THE KEY to being able to adapt each song to multiple levels.
Check out some of my most popular Pop Song Method books on Cascade Method ⬇️