If you aren't playing games in your piano lessons, then I have to tell you – you are missing out!! 🫣 Seriously, piano games have been an absolute game changer 😉 for my teaching and for my students.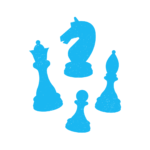 What was your favorite game growing up?
Monopoly, Scrabble, Clue, Chutes & Ladders…anyone remember Guess Who? 😂 ➡️ As fun as these classic games are, they also taught us valuable things we probably didn't even understand at the time – memory, logic, problem solving, concentration…the benefits are limitless. Ahh, the power of a game!!
And believe me, piano games have power! I see it daily. Incorporating games into your lessons not only strengthens the concepts you have been teaching but does so in a way that is super engaging, hands on, and just all around FUN. 💓🎹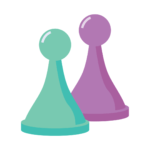 If you know me, you know I talk A LOT about Boom Cards. And while I LOVE LOVE LOVE me some Boom Cards, I have been creating so many, and haven't created as many physical games.
So let's dive into some of my fave physical games (okay, and maybe just a few Boom Cards because I can't help myself 😅) ​
I was inspired to create this game after working with one of my piano club groups. My little ones needed some reinforcement with the first 3 white piano keys (CDE), so I took my Piano Keys Adventure game and made a CDE version. Just print out the board, laminate for longevity, and you are ready to play!!
Use my FREE Boom Card Deck alongside the physical game or just with your online students!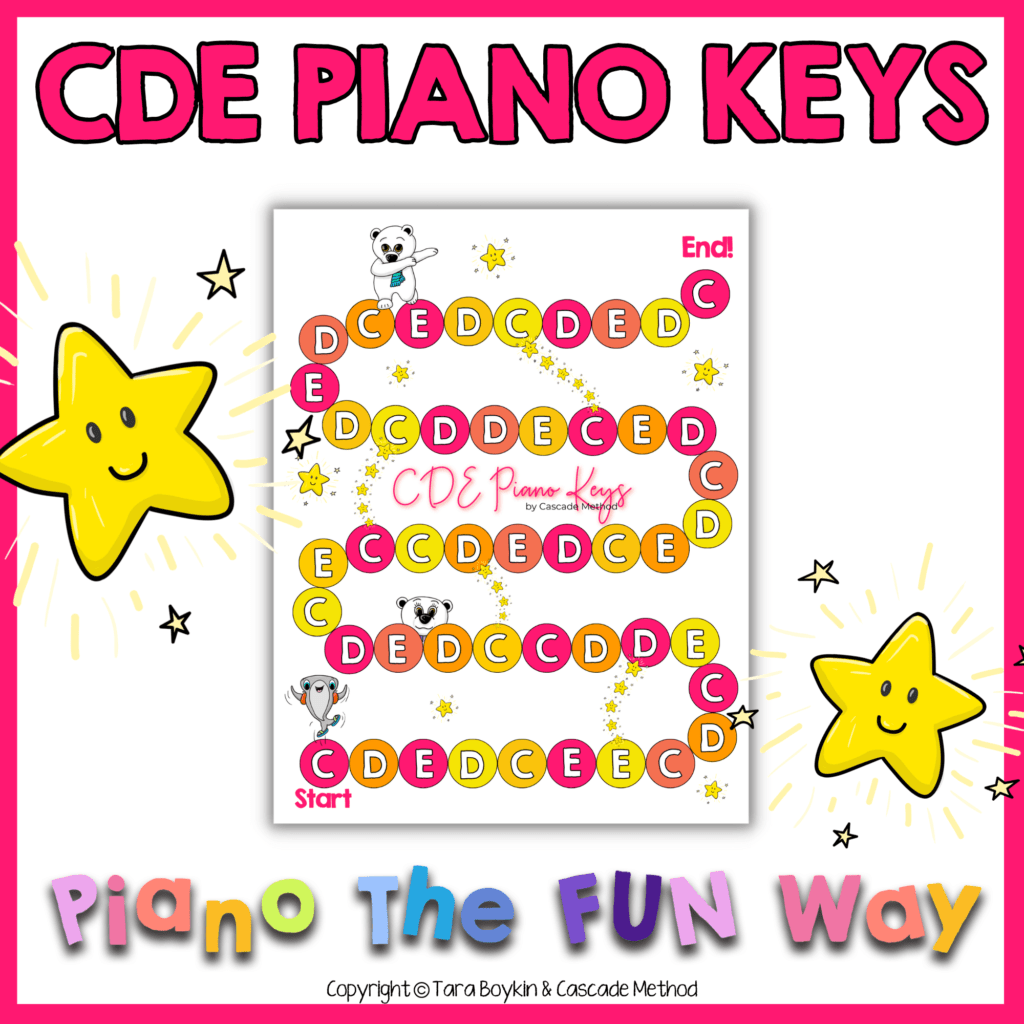 Are you looking for a game to reinforce piano finger numbers? Then look no further than Froggy Fingers! This will help your students not only reinforce right or left hand finger patterns, but it will double as a piano key reinforcer! Students will play the finger pattern shown and then get to move their piece around the board!
Don't forget to also check out the FREE Boom Deck that goes with it, if you need a low-prep version!
I told you I wouldn't be able to stop myself from talking about Boom Cards 🤣 Here's a few favorites…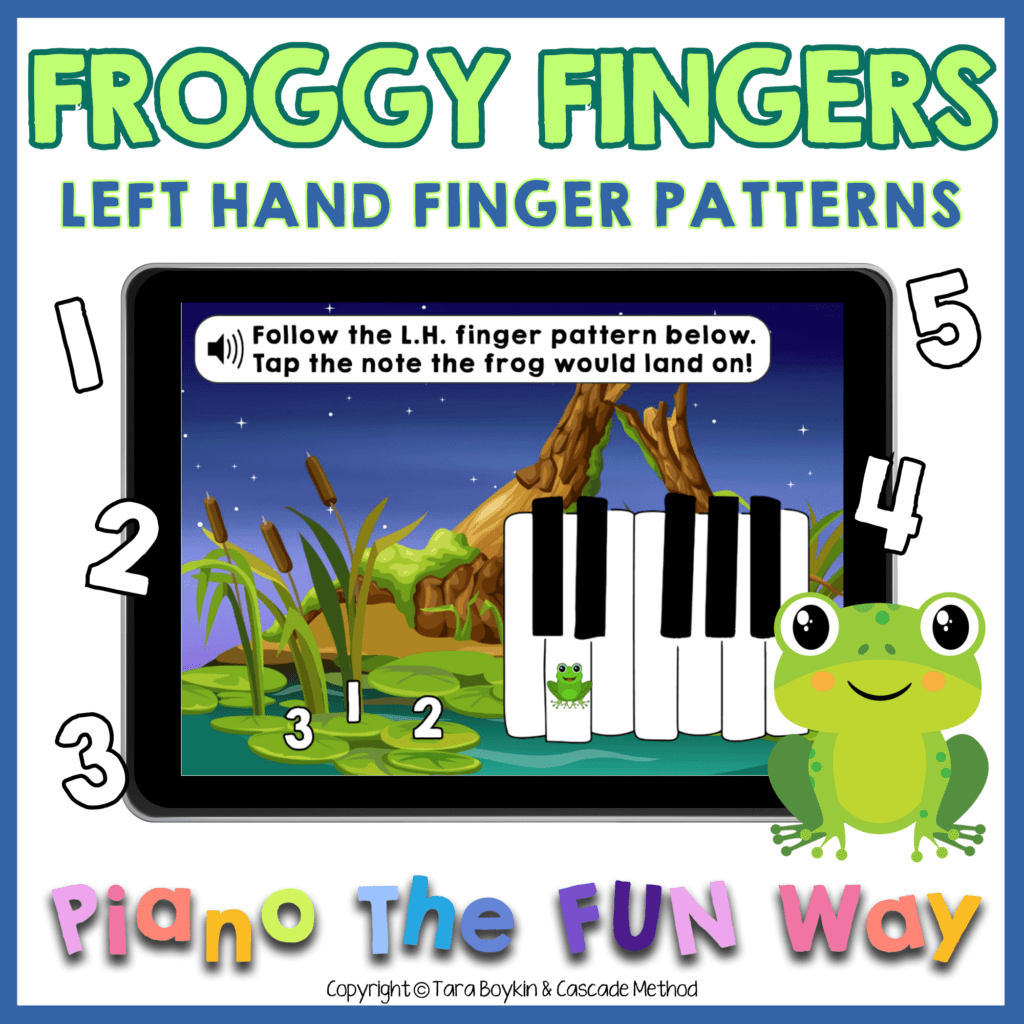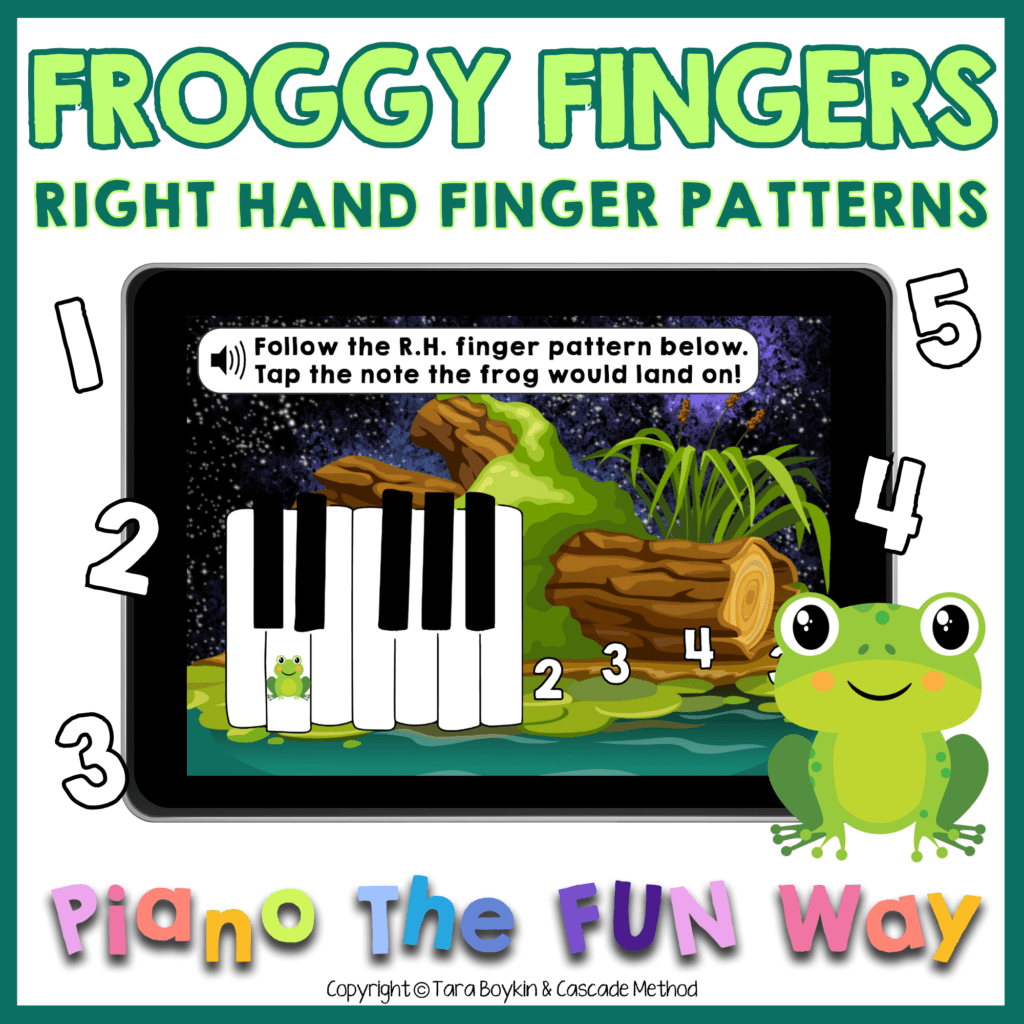 Just like the physical game, I also have a version for online lessons! These boom decks have 100 cards and will help your students become very confident in their left or right hand finger numbers!
Each slide will present a finger pattern. Students will have to play that finger pattern starting where the frog is placed. They can play the pattern by visualizing it on the piano shown on the slide, or they can physically play it on the piano. They'll need to tap the key the frog would land on!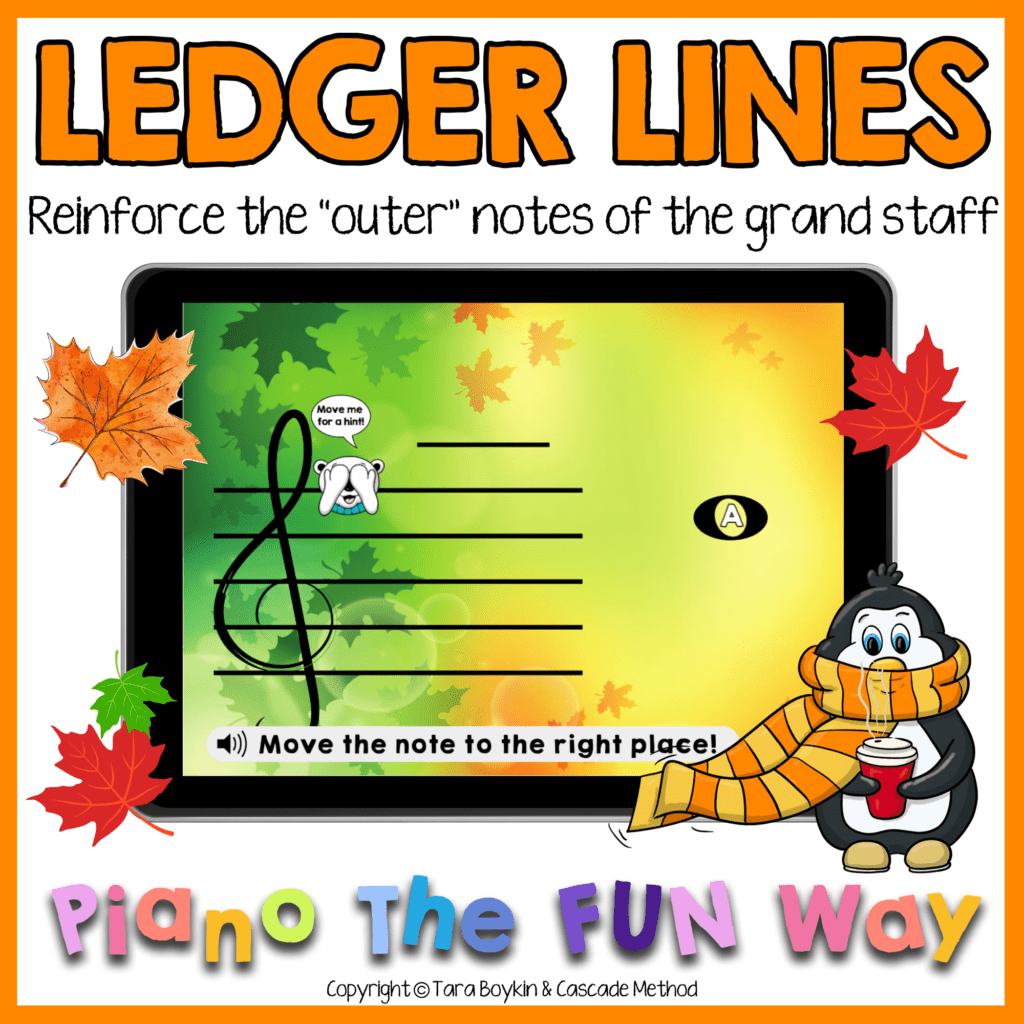 Do your students struggle with those inner and outer ledger lines? These Boom Decks feature 48 cards that will help your students become ledger line pros by reinforcing all those "inner" and "outer" notes!
This cute cat-themed boom deck will build your student's confidence in melodic ear training! The cat on the staff will sing a melody (literally, saying "meow meow!!!"). Students will then need to recreate the melody the cat sings, by dragging the cat from the basket, onto the staff.
This deck is for level 1, where the only intervals involved are unisons, steps and skips.

Your students will get a kick out of these decks, and ear training will never have been more fun! (and FUNNY!)
Games and Boom Cards are a great addition to making lessons fun! I wouldn't keep making them if I didn't see TRUE improvement among my students!!
And as always, I SO appreciate when you leave reviews on my products. It doesn't just help me, but it also helps other teachers know the AH-MAZING value they add when teaching! 😍