Being a mom is a full time job — then add a business on top of that? Whew, you got a real balancing act on your hands. 😮‍💨😅 While I want to succeed and flourish with my work, I alsooo want to give all my time to my boys!! I need MORE time!! 😂 Anyone else relate!? 🙋🏼‍♀️
Finding the balance between work and motherhood isn't always easy and it definitely takes effort, (especially because we know as business owners, the work is never finished!). I feel like I say this all the time but I truly can't believe how fast time flies when you have kids, and I just want to soak up every second that I can get with them. After all, they'll never be as little as they are today. 🥺
Mamas, it doesn't have to be work or motherhood, it can be BOTH. Trust me, I know it can be tempting to feel "mom guilt" when you're not around your kids every second, but mindset is everything. Instead of saying, "I never get to see my kids during the day!" , I challenge you to shift your perspective. You can instead say, "I am helping provide for my family AND my kids get to see me working hard to chase my dream!"
I am a firm believer that our kids should see us filling our cups more — watching us do the things we are passionate about!!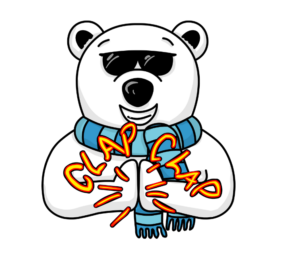 Sooo the looming question is…how do you find the balance between work, life, and being a mom??!
While I wish there was a step-by-step guide, I do have a few things that have really helped me over the past few years and I'd love to share them with you: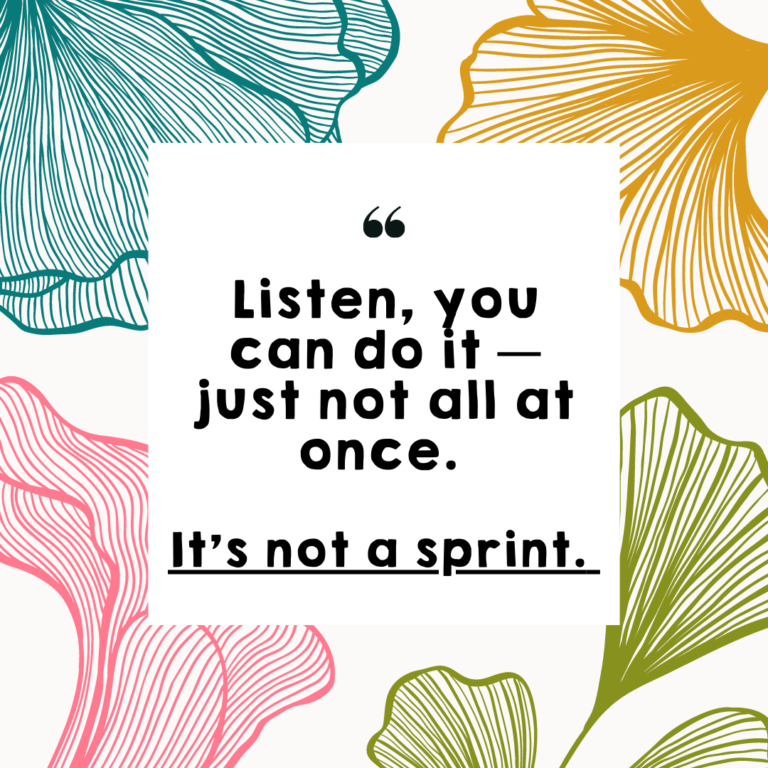 As a business owner, the to-do list is never ending. And I mean that. 😂 Between marketing, teaching, planning, creating, scheduling — there is always something that needs to be done. This is why having clear priorities is key.
Set aside some time to decide what is most important to you. Here a few things you can assess: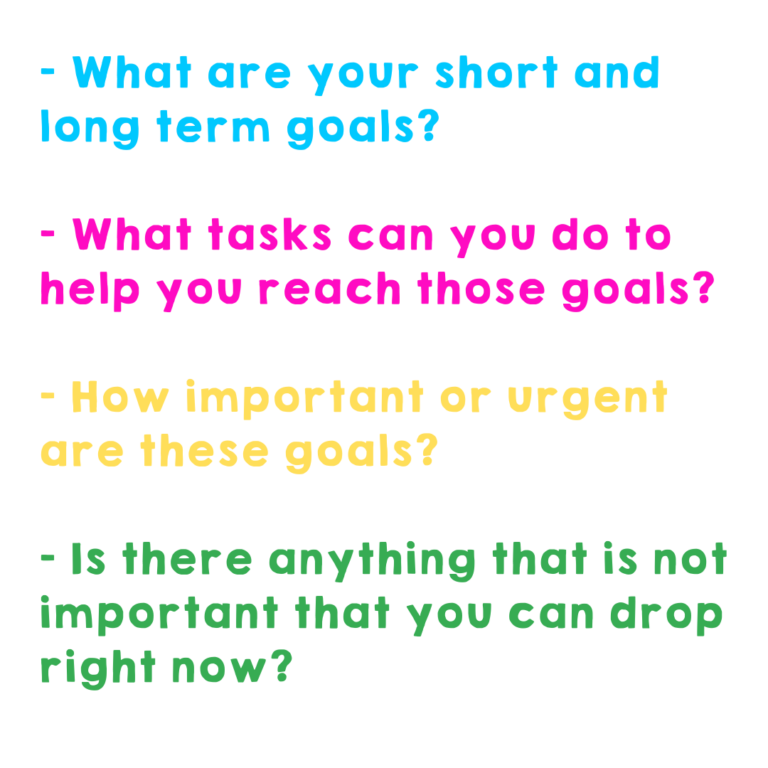 Knowing what your priorities are will give you a clear vision and help keep your work effective! And we are all about efficiency around here. 😉
Putting this into practice:
Changing up my policies was a HUGE win for me! Having the summer to be with my family, travel, work on Cascade Method from the backend, and just reset has been such a game changer. Practically, I knew in order to have this break, I would need to charge more during the school year. I updated my policies and had clear communication with my families about the changes I was putting into practice. In the end, it worked out great, because a LOT of my families were traveling during the summer and this way they wouldn't be paying for lessons they weren't attending.
Protect your peace, mamas! If you still teach in the summers, do it on YOUR schedule. Do not let your piano families make the decisions. When you have kids and a family, you need to protect your time with them. Your piano families will understand. 💗
Putting this into practice:
Before the start of summer, I let my parents know the dates I am traveling and the times I will be available to teach. I want to ensure I have time with my boys, time to work on Cascade Method, and time to just enjoy the things that I like! This is totally up to you, but I try to limit my teaching days to only twice a week. This sets the boundary and lets parents know that they can't just schedule something last minute. Someone's lack of preparation is not your emergency!
Delegate, delegate, delegate! I cannot encourage this enough. I used to think that I had to do everything, but I've learned that when you find the people who align with your vision, then your business will still flourish!
Putting this into practice:
I recently hired a babysitter to be with my kiddos while I work during the weeks. I also have a virtual assistant, someone to help with Instagram content, and someone to create games and redo book graphics! Get things off your plate if you can – you will have more freedom to be with your family and do the things that fill you up!
Listen — leave 👏work 👏at 👏work. I know it's hard, especially when you work from home! As a business owner, your to-do list will never eveeeer be done. That isn't a bad thing, but it's a reminder that it can wait. (Preaching to myself here too! 🫣😅) You are doing your best.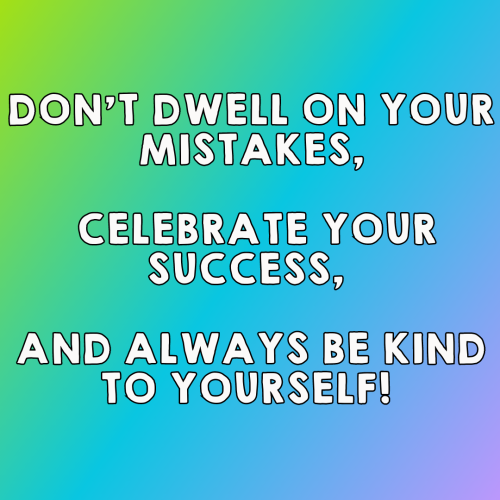 Putting this into practice:
Establish a specific work schedule and stick to that as much as possible! Before work, create a to-do list with the most important tasks that need to be focused on that day. This will help you avoid feeling overwhelmed by your to-do list, and you can leave work at work! Overworking can lead to burnout…fast! When the workday is over, disconnect and focus on your personal life. 💞
The role of being both a business owner AND mama are my greatest blessings! However, balancing these roles isn't always the easiest. And while I am by no means perfect at this, I am learning to take a step back, breathe, and give myself grace.
Teachers, business owners, mamas – be kind to yourself, celebrate your successes, and learn from your challenges. It is possible to flourish in both personal and work life. ♥️