If you follow along on Instagram, then you may have already seen my exciting announcement about becoming the sole owner of another business called Piano Language earlier this year!!
Sometimes I still can't believe how it all happened!! And if I'm being completely honest, having another business was not on my radar at all, especially after losing Matt and bringing our second son into this world — but the signs were all there (we will get to that soon!).
The previous owner, also a friend of mine, has created something truly amazing with Piano Language. I mean, this girl was writing piano BOOKS at the age of 16!!
She is just an incredible human and I am so honored that she chose me to take the reins.
I am really excited to share a little bit more about what Piano Language is, how I came to own it, and how it coincides with Cascade Method!
Becoming the new owner was a clear decision for me for a few reasons, most importantly because I believe in the mission behind it. The previous owner and I both believe in making piano engaging and fun for all learners. While we may have a different approach, our hearts behind it are the same.
So What is Piano Language?
I first discovered Piano Language when I found the piece Starry Night. To say I was obsessed would be an understatement!! I then decided I needed to know what else Piano Language had to offer and, since then, I've been so hooked on all of the pieces!! My students even love to play it at their recitals — it's that awesome!
At Piano Language you'll find a wide variety of sheet music that can be downloaded digitally or bought physically.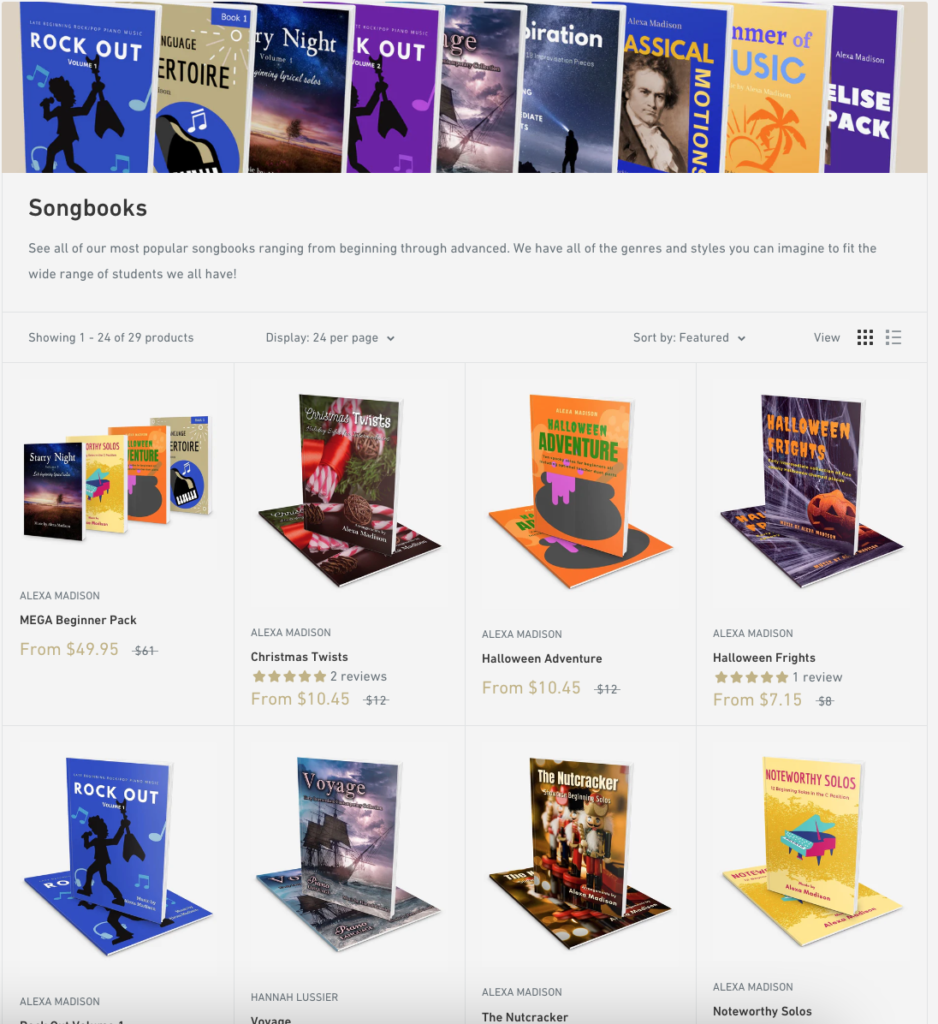 There are just so many great song books to choose from, ranging from beginning to advanced with all the genres and styles you can imagine to fit a wide range of students!
For each product you'll find important information like the description, page count, and what level it is to see if it is a good fit for your students!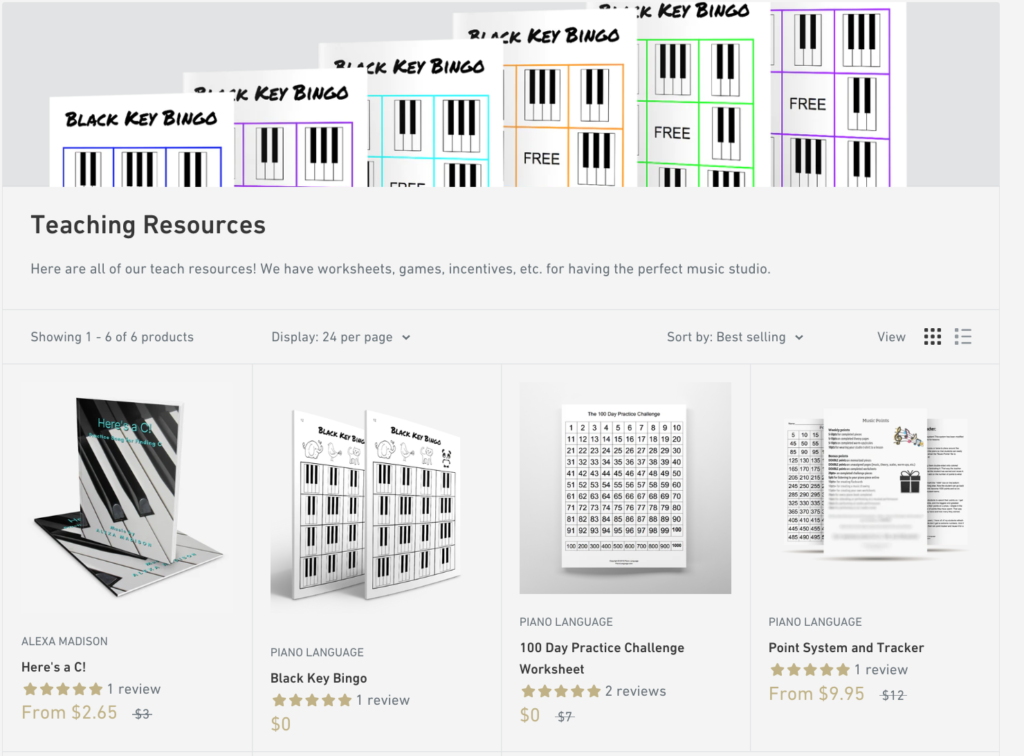 You'll also find a variety of piano teaching resources like games, worksheets, incentives, and more to add to your lessons!
I highly highly recommend you browse the website and take a look at how incredible everything is!! 
How I Came to Own Piano Language
This story is crazy, and as I replay how it all came to be, it just ensures me that this is exactly what was meant to happen all along!! Let's rewind back to April when I was on vacation. I got a message on Facebook from the previous owner and didn't see it until I got home!
I kept thinking "WHAT is happening, why would she want to give ME her business!?" 
After our meeting, I told her if I was going to be all in, I wanted to be all in and buy 100% of her business. She gave me a number that I wouldn't be able to afford but then she agreed to my counter offer!!! It just felt like a sign that it was meant to be. 
And as if I needed another sign – her birthday is the same day as Matt's passing.
 I felt like I was getting sign after sign from Matt that me and the boys were going to be taken care of. And that allowed me to feel an immense peace making this choice.
So now when you are choosing to support Piano Language, you are choosing to support me and my little family, and I am really, really excited for all that is to come!!
Is it Different from Cascade Method?
The biggest difference between Piano Language and Cascade Method is, well, the method part! I have my own unique methods that I have created for teachers to learn through my courses! Piano Language, on the other hand, has traditional sheet music, which is great because all piano teachers can read sheet music! However, both Piano Language and Cascade Method share the same heart to motivate students and keep them engaged as they learn!!
While I plan to keep Cascade Method and Piano Language separate for the time being, you can still expect to see some freebies and fun deals on all things Piano Language. 👀👏 Now you all know I could go on and on about Cascade Method 🥰 But I want to share some of the highlights of Piano Language: