It's the month of love! In honor of Valentine's Day, I wanted to share my personal love story with the piano and gift all my lovely readers with the sheet music to a new song I wrote called Forever Loved. I'm not kidding when I say the piano has all the keys to my heart! Whether you haven't played piano in years or you teach piano every day, I hope this inspires you to love the instrument a little more than before you stumbled upon this article.
A true love story…
With any good love story, there's always conflict. Every movie you see, the couple almost breaks up or loses hope in one another before they kiss and makeup… I had a similar experience with the piano. Although I always showed a natural interest in the piano, my first piano lessons weren't what I thought they would be.
It all started when my neighbor finally convinced my mom that I really wanted to play the piano. My hardworking momma saved $20 bills by tutoring french on the side until she was able to buy me a piano. Once I had the piano, my mom found me a piano teacher. I was so excited to get started until I actually did…
I would cry on my way to every single lesson.
The drive to my piano teacher's house was dreadful. I was four and a half at the time so I don't have that great of memory but all I can think of is darkness when she comes to mind. She was stern, uninterested in me, and she made piano scary. I just remember crying. It was awful. I was so discouraged and started to give up on the piano.
After a couple of months, my mom found another teacher. It's funny how my experience went from zero to 100 just because of the person I was being taught by. I LOVED my new teacher. I give her a lot of credit for the pianist I am today. She was a gentle, loving, and fun teacher. What really made the difference was her way of making piano non-threatening and always encouraging me to try new things.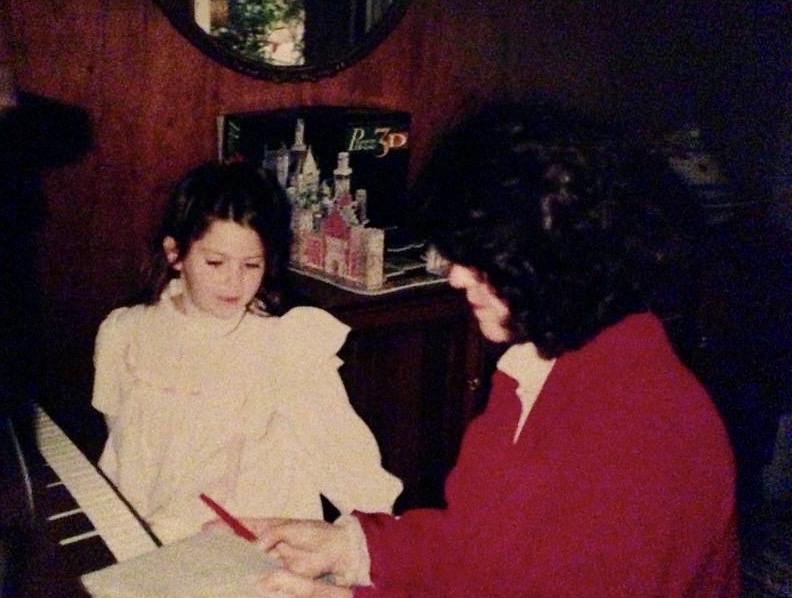 She was able to pass on the love and passion that she had for piano to me. I truly believe if it weren't for that, I wouldn't be where I am today. She also showed me that teaching piano can be fun and that was what inspired me to be a fun teacher from the beginning!
The Piano Has All The Keys To My Heart!
Once I got through that rocky experience, the piano stole every key to my heart. As little as five years old, I was obsessed with classical music. I wanted to learn all the classical pieces. When I was five, I went through the entire Leila Fletcher Piano Series. Once I started teaching my own piano lessons at 14, I used that book until I discovered Faber Adventures, (which has a similar framework to the Cascade Method Series for those of you who are familiar with it!)
I actually started learning classical music at seven years old. I remember playing my first classical piece (the first part of Fur Elise) at a recital. Since then, I've never stopped playing classical music!
When I was 13 years old, my loving teacher told me I had outgrown her and it was time for me to audition for the San Francisco Conservatory of Music. I was so upset that I had to leave her but it was the right thing to do to further my talent. This video shows me playing the piece I actually learned and auditioned with to get into the conservatory!
Looking back, there were things my teacher could have done better in the way she explained music. Reading music was so hard for me and I didn't know scales or chords until I got older. Now, with the students I teach in private lessons, as well as in my teaching training program, scales and chords are taught to students at as young as five years old!
Even though she didn't teach me theory and stuff, she passed on that love and passion for piano that I have today. When I teach now, I, of course, overflow with passion and love for piano but also add all that theory and structure kids need in order to understand the piano that much better and quicker.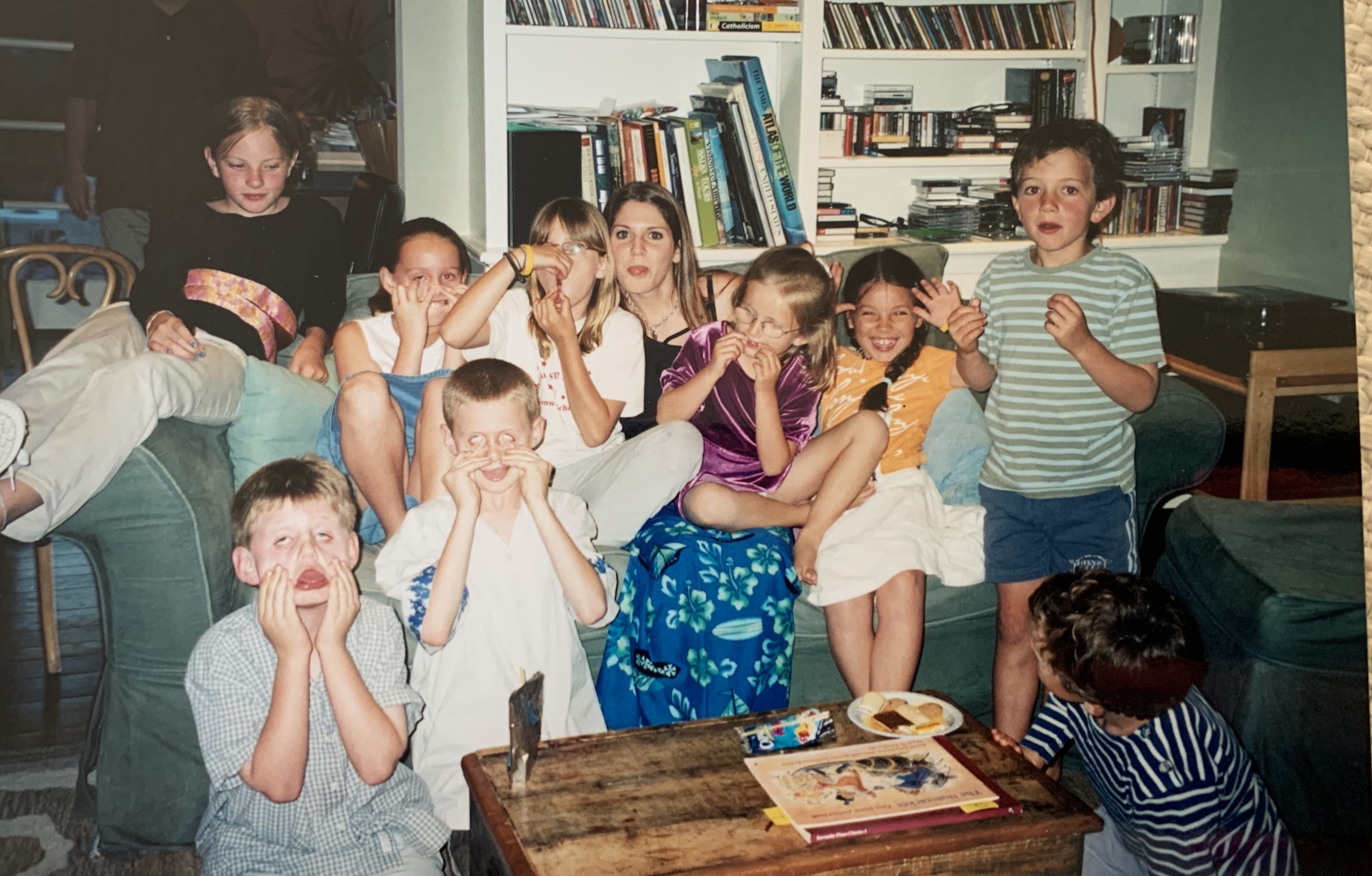 Who's Ready for the Valentine's Freebie?
If there's any type of takeaway from this love story, it's that your experiences of something are what make the biggest impact on how you feel about it. That is wholeheartedly why I work every day towards creating a piano teaching method that is fun, upbeat, and encouraging. I never want another student, new or seasoned, to feel dread when they go to their lessons.
Here's a video of me playing my new song, Forever Loved. This was in the early stages so it's not identical to the sheet music I'm giving out but this piece means so much more to me than the average person knows. What truly inspired this piece was experiencing my second miscarriage this past August. Obviously, time has gone by and I didn't realize this piece was reflecting that void until I decided to name it Forever Loved.
One day, I just started playing the piano like I always do and this melody came to me out of nowhere. I just started writing it and the sounds felt so good to my heart, almost like therapy. Later on in the week, the unnamed piece was heavy on my heart and suddenly I just knew what to call it.
Once I discovered the name, I released all sorts of emotions. Happy, sad, relief… I guess what I'm trying to say is no matter what life throws at me, the piano has always remained a constant. It's truly a blessing and I am forever grateful to that, my students, and all the members of the Cascade Method Training Program that believe in the mission to teach piano the fun way. I hope that once you play this piece, an overwhelming love comes over you and you take a quick moment to be still for my angel babies.