I'll be the first to say it – organizing digital files can be just as overwhelming as organizing paper files. You know how it goes…you're planning for a lesson and you know you have the perfect activity, but you just can't seem to remember where you stored it.
You go into detective mode
, searching your desktop, or maybe even re-downloading it from the original source. And then once you find it, you write in ALL CAPS on your to do list to get everything organized…at some point in time.
Well teachers, the TIME IS NOW! Let's get organized
I promise you, your future self will thank you for taking the time to do this.
Starting is often the hardest part when it comes to organization. But don't worry, I got it all figured out for you.
Resource guide included
So let's dive in!!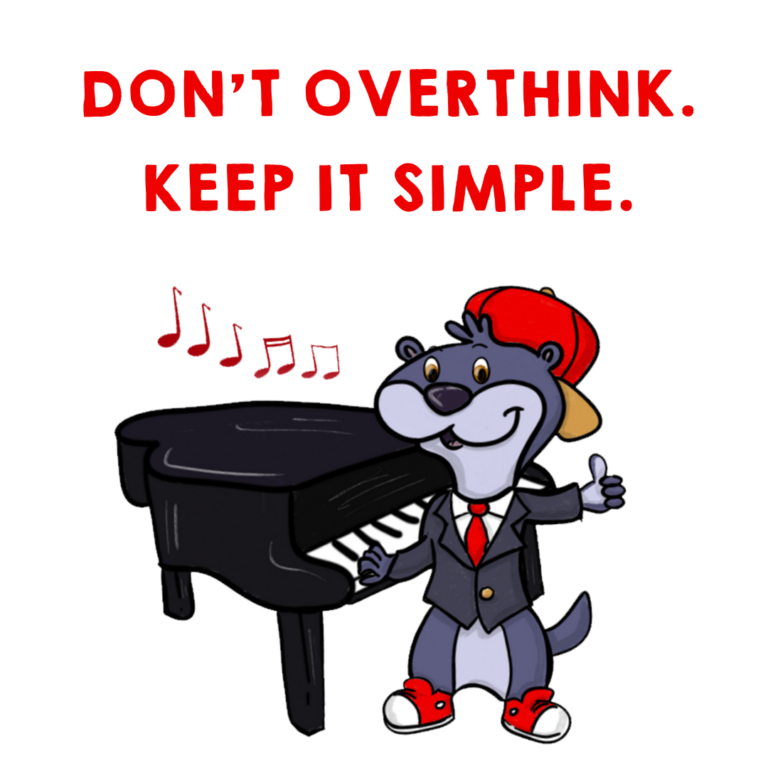 Did you say there's a guide?
I sure did!
 Now let me break it down for you…
Each resource from Cascade Method and Piano Language has been sectioned into the following categories:
BRAND – Where is the resource from?
NAME – What is the resource called?
KIND– Is this a game? Book? Boom Card? Sheet Music?
LEVEL – Who is this resource for? Beginners? Early intermediate? All ages?
SEASON – When will you use this resource?
HOLIDAY – Is this resource related to a specific holiday?
CONCEPT – What concept does this resource cover? Chords? Theory? Reading?
STYLE – What style is this resource? Pop method? Sheet music? Method book?

Here is an example of how each resource is organized in the Google Sheet. It is essentially an all-in-one database to see everything from Cascade Method and Piano Language. You can even filter through the categories to find what you are in search of.
You can view the resources you currently own, or you can filter through to find a new resource that correlates with what you are looking to teach! I've included the link to each and every product. 😍
You can even edit the Google Sheet by adding in your own games that you've purchased. Any PDF or game that you upload into your Google Drive can be directly linked FROM the Google Sheet to your drive. So once you filter and find the games you need, all you have to click the link!! 
No more guessing where each resource goes, it's done for you. 
Now let's get those files organized in 3 simple steps!
1. Combine ALL piano resources into one folder.
Trust me and trust the process!
 If you have a google account, I highly recommend you create a google folder so that you can link the resources directly from the file to that said folder. That way, once you find the piano game, music sheet, music book you're looking for, you can click on the link and pull up the resource immediately! It's like MAGIC! 
So yes, put everything into one folder and title it something super creative like PIANO RESOURCES 
. Now you can see alllllll of your resources at once. You are going to build out your files from here.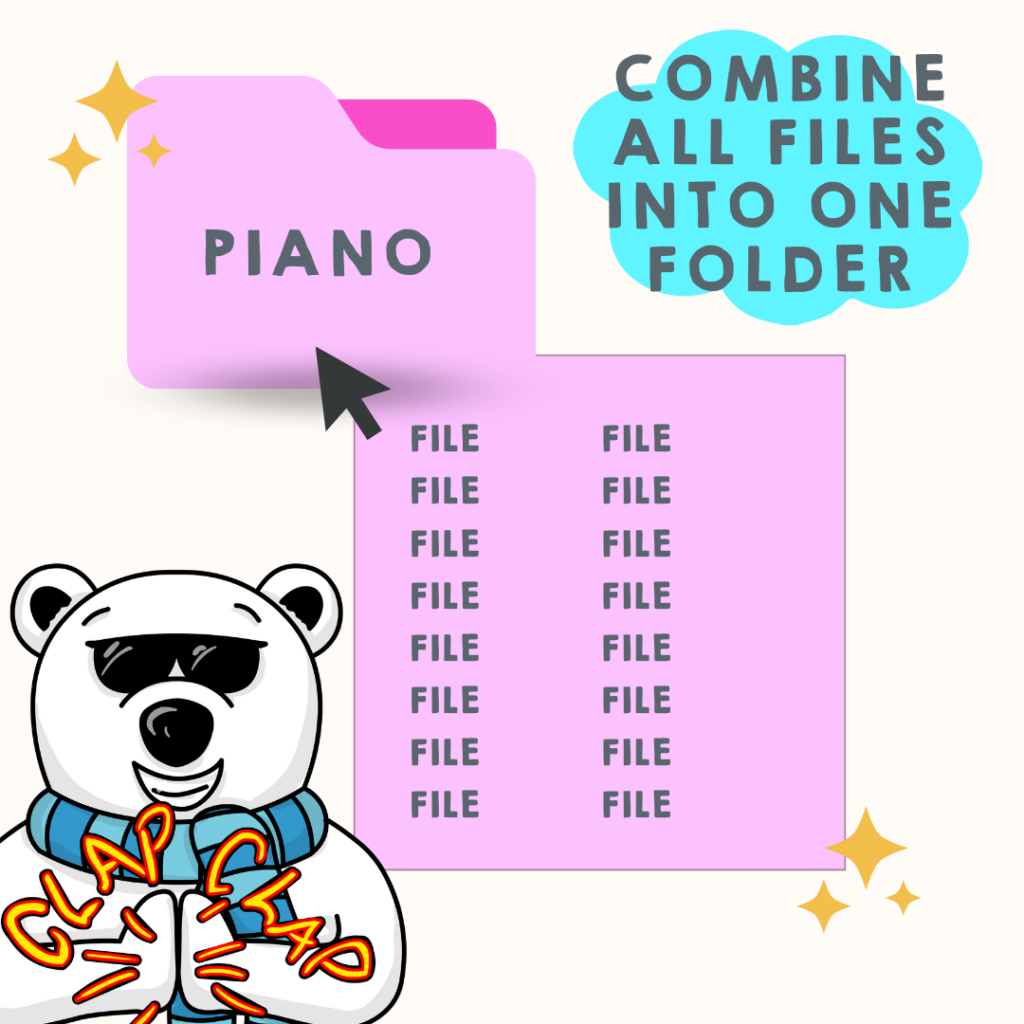 Make sure you have your resource guide accessible in order to plan how everything is going to be organized. You will create and name your folders but do not move anything yet! Start with broad categories and get more specific within that category. Remember, set up your folders in a way that makes sense to YOU.
I also know that time is always a teacher's enemy, so until you have some time to get THAT organized, you can drop everything into ONE Google Drive folder and link from the Google Sheet to that product in the folder! 
Here is an example of how it could potentially look using the resource guide's categories!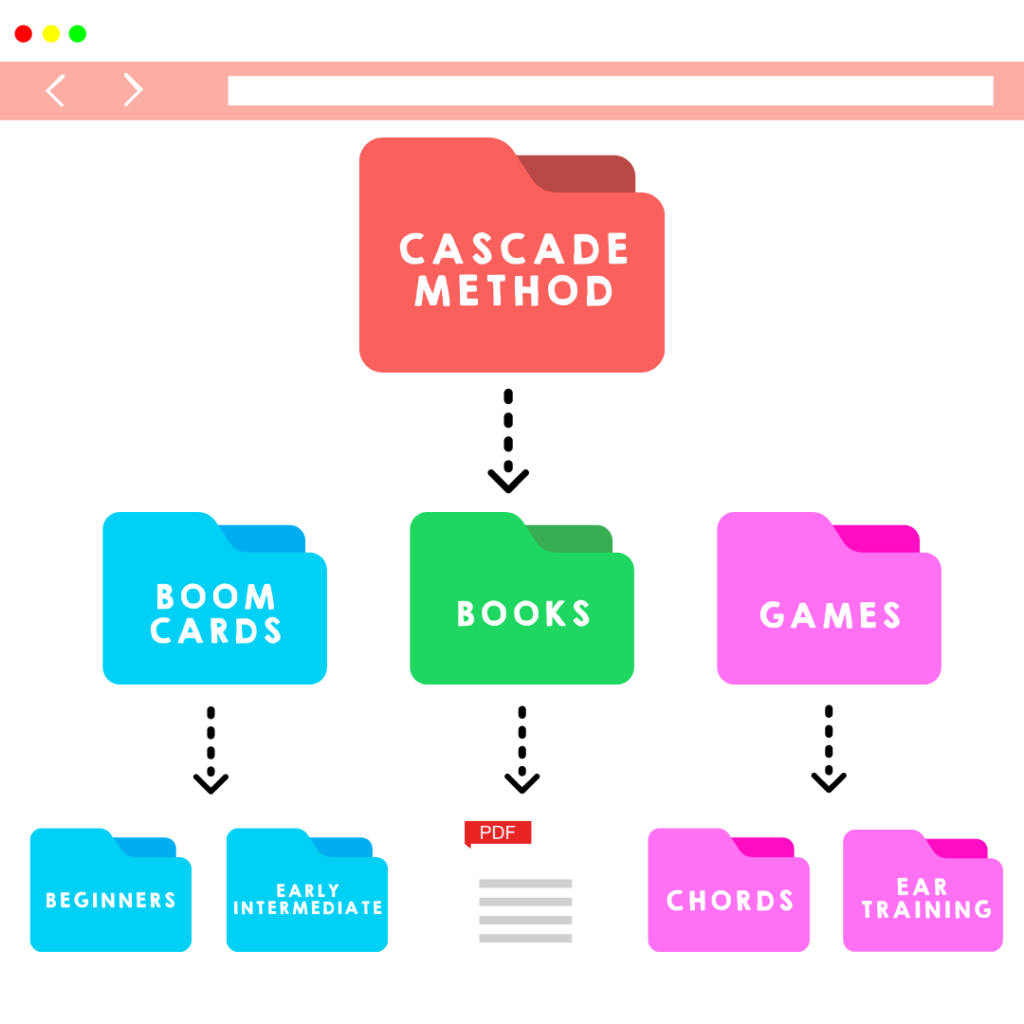 3. Give those files a home!
Now it is time to look through each individual file. Fortunately the resource guide will help you organize in a timely manner.
Watch this video to see how I use the resource guide to filter through and find exactly what I need!