If there's one thing I've learned in my years of teaching, it's that if one person has a certain question or challenge, there are more people who struggle with that same thing. That's exactly why I created the mini version of the best piano reading tool, NoteMatch! Read along to discover if your students need this mini version themselves! 
What is NoteMatch?
NoteMatch is a piano reading tool that helps students comprehend the process of reading notes at an accelerated pace! NoteMatch is a tangible product that is placed directly behind the black keys of any piano- from keyboards to uprights, to grand pianos! This tool helps students understand the music notes that are on the page in relation to their location on the piano keys! 
The grand staff tool is made of whiteboard material so you can make your own marks, piece after piece so you can have no worries accomplishing the hardest of pieces! 
The success stories that have come from the creation of NoteMatch are unbelievable. With the help of this piano reading tool, your students will learn to read music within one lesson. Guaranteed. 
My philosophy is to make reading music easier for everyone and if one person can benefit from a different perspective, then chances are other students can, too. 
Here's the mini-story…
One of my students, Rex, asked if he could have a NoteMatch that could be placed next to his music. At first, when he asked me, I was confused as to why he would want or need this because he knows how to mentally transfer the notes from the sheet music to the standard-sized NoteMatch on the piano. But since he thought it could help, I decided to create a mini version for him!
Then it dawned on me that if he wanted this, chances are other students could benefit from it, too! We all learn differently and the more visuals, the better! Mini NoteMatch is a great way to repeat the "vision" and help students connect the notes to the keys.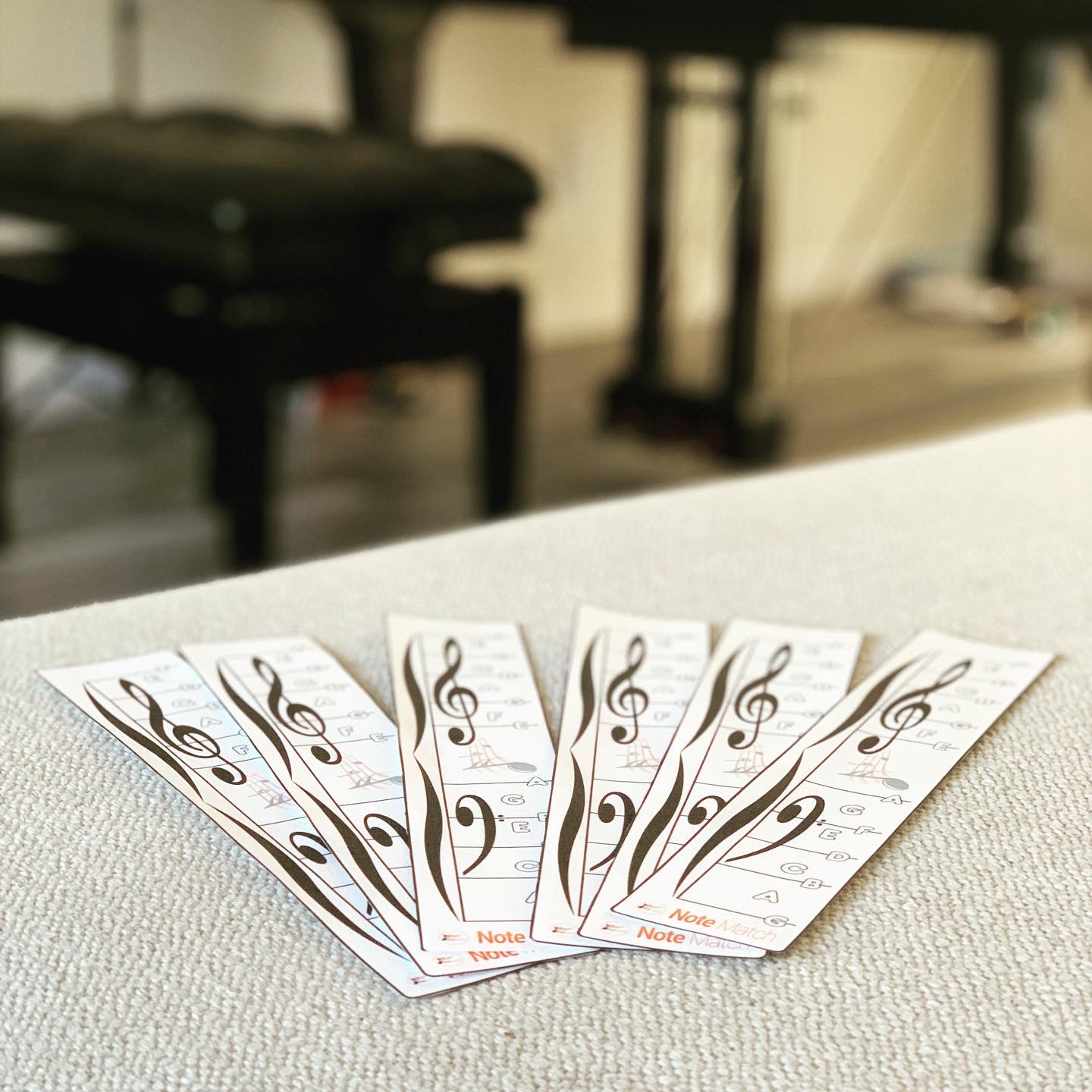 There are two reasons you should get a pocket NoteMatch.
1. It would help your students.
When I introduced Pocket NoteMatch to my students, they were thrilled! To my surprise, it did help some of them exponentially! After all, no student is the same and they all learn differently. Mini NoteMatch has helped them grasp the reading concept at an even faster rate than before! If you already are using NoteMatch with your students, ask them if they would want a mini-sized one and if it would be helpful to them? If you haven't yet tried NoteMatch, order one and try it out with your students! See if they understand notes quicker than without it! 
2. Use it as a test drive before you purchase a life-sized one! 
As a teacher, I know how frustrating it can be to try new methods and watch your students continue to struggle. I can guarantee that NoteMatch is not that kind of tool. If you're unsure about the potential of NoteMatch, try out Pocket NoteMatch and see what happens! When you become a member of my Cascade Method Training Program, I offer a FREE downloadable PDF version that you can print out on your own paper. For those of you who haven't made the decision to join the program (yet?), you can purchase a laminated, hard copy through my website!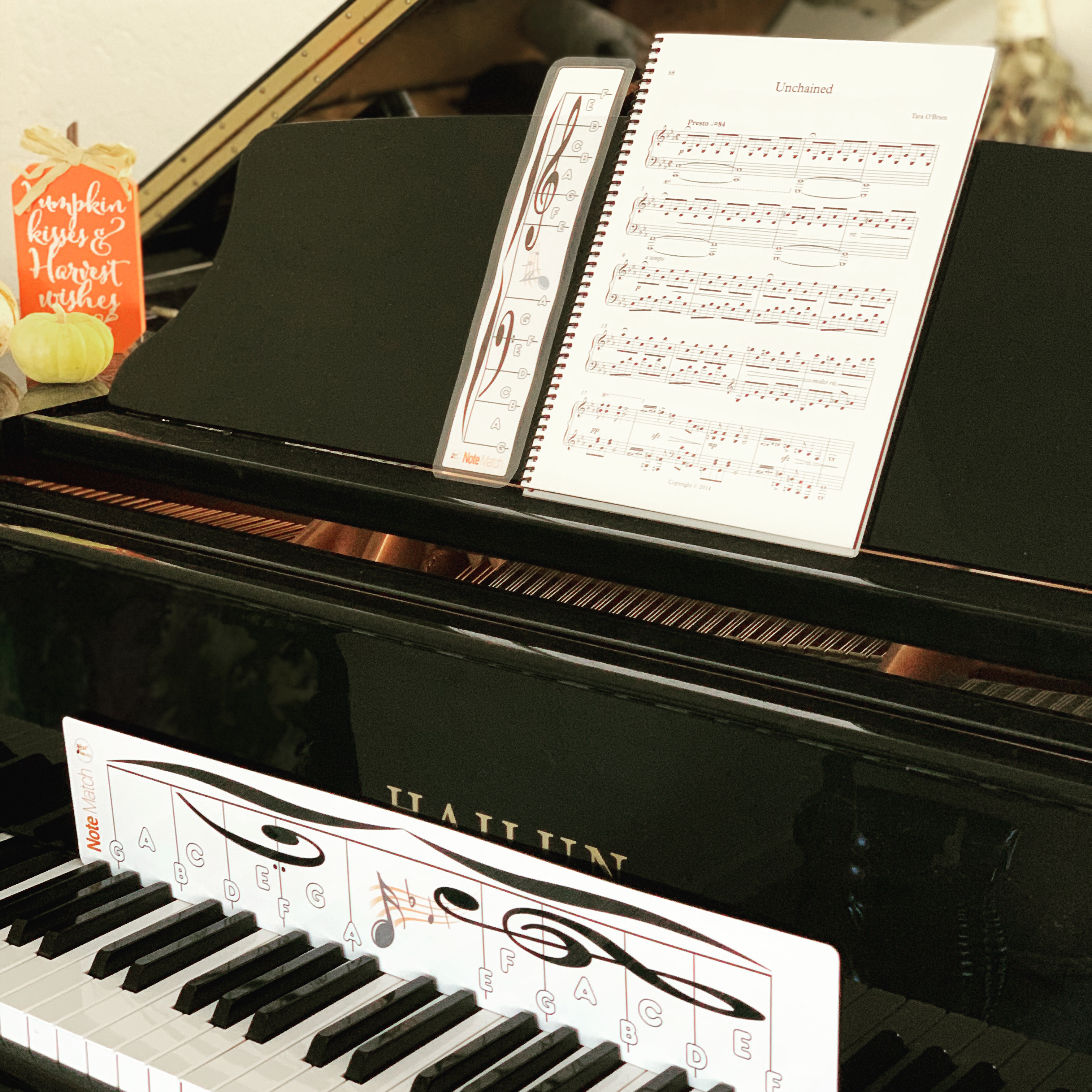 Try NoteMatch for Free & then,
Order through our Online Shop! 
FOR A LIMITED TIME… you can click here for THREE PDF versions of the Pocket NoteMatch! In the meantime, you can print this PDF at home and glue the printout to something sturdier so it stands up or prints on a thicker paper! Nonetheless, however you print it, I'm sure it will help your students read music, especially the ones that already have a real NoteMatch! 
Once you see the OVERWHELMING SUCCESS that comes from using NoteMatch, you can purchase a pocket-size and standard-size on our shop! This freebie will be taken down after the month!